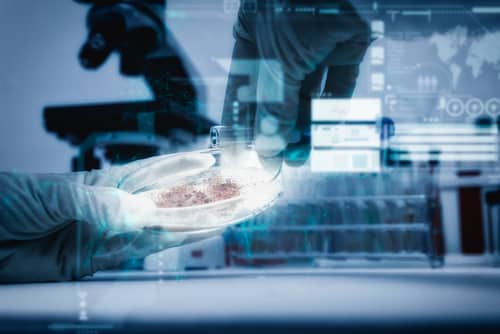 Senior Research Fellow in DBT Project @ Delhi University
Senior Research Fellow in DBT Project @ Delhi University. Career @ Delhi University. Research jobs. Check out all the details on the same below:
Project Title: "Smart regulation of antibiotic use in India: understanding, innovating and improving compliance"
Job Title: Senior Research Fellow
Project Summary:  The containment of AMR is a multi-faceted task that needs a one-health approach as suggested in the World Health Organization's (WHO) 2015 Global Action Plan (GAP) on AMR. Countries including India have aligned their National Action Plans (NAPs) on AMR with this international guidance. One of the important links for various activities for AMR containment is the appropriate use of antibiotics to reduce selection pressure on microbes. According to the GAP, effective regulation will be a key tool for ensuring that national standards aimed at optimizing the use of antimicrobial medicines in
human and animal health are followed in practice. The core idea of this project is to understand and gather the ideas and methods of 'smart regulation' to better understand the underlying problems and apply
them to co-produce innovative regulations with Indian national and state regulators and regulatory subjects that will likely lead to mutually acceptable regulations and improved compliance.
Qualification:
1. Postgraduate degree in Pharmacology/Public Health/Veterinary Sciences/Dental Sciences/Pharmaceuticals industry regulation. Study of Pharmacology or closely related subject at UG/PG level.
2. Experience of 1-3 years.
3. Skills: excellent scientific writing, good communication skills, proficient in using Microsoft Office and data analysis software.
Desirable:
Have prior experience (1-3 years) with data extraction, systematic reviews and research writing and some previous publications.
Experience in antimicrobial resistance/antibiotic use/healthcare delivery &research and some experience of working in the multi-stakeholder project.
 Be proficient with MS Office (word & excel).
Have strong quantitative data management skills and demonstrated experience with analyzing data.
Experience in conducting qualitative research including in-depth interviews, focus group discussions and thematic analysis.
Responsibilities:
The successful candidate will
Conduct a structured literature search on antimicrobial resistance and antibiotic use in healthcare, food animals esp. poultry farms and environmental pollution from the pharmaceutical industry.
 Mapping of stakeholders.
Conduct in-depth interviews with the key academics, government officials, industry, researchers, civil society members, the community at national, state and district level for four case studies.
Assist in collating and analysis of data collected and prepare timely reports for research publications and projects.
Ensure systematic data collection, cleaning, storage and analysis within
the project timelines.
Assist in organizing workshops with key stakeholders, project reports and updates to the donor and other partners and coordination among other research partners within and outside the institution.
Support in any other research and work needed with day to day functioning of the organization as specified by the study investigator.
May have an opportunity to enroll in a PhD course with the project.
Pay Scale: Compensation will be as per DBT/ICMR project norms: INR 28,000/pm+30% HRA. The project is of 3 years but an initial contract period will be of 1 year subject to renewal.
How To Apply:
A CV and a 1 page cover letter may be sent to [email protected] with the acronym (position title) in the subject line. The letter should outline how the candidate's background fulfills entry requirements. Only shortlisted candidates will be contacted for the interview.
Last date of application submission is October 15, 2018.
View Main Notification
Upload your CV to Rasayanika Talent Pool