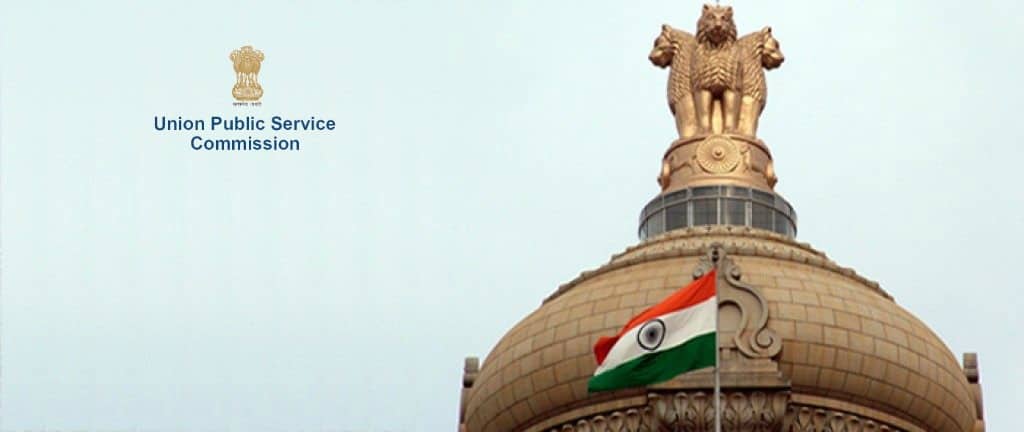 Advertisement No . 01/2018
UNION PUBLIC SERVICE COMMISSION INVITES ONLINE RECRUITMENT APPLICATIONS (ORA*) FOR RECRUITMENT BY SELECTION TO THE FOLLOWING POSTS
The Union Public Service Commission is India's central recruiting agency. It is responsible for appointments to and examinations for All India services and group A & group B of Central services.
Job Title – Chemist
Vacancy No. – 18010102213
No.of.Posts – 02
Probation – One year
Head Quarter –  Nagpur with liability to serve anywhere in India.
Ministry/Administration – Ministry of Mines
Department/Office – Other
Organization – Indian Bureau of Mines
Age – Not exceeding 35 years for General category candidates as on normal closing date. Not exceeding 38 years for Other Backward Class candidates as on normal closing date in respect of the vacancies reserved for them. Relaxable for regularly appointed Central/U.T. Government Servant upto Five years as per instructions/orders issued by Govt. of India from time to time. For age concession applicable to some other categories of applicants, please see relevant paras of the 'Instructions and Additional Information to Candidates for Recruitment by Selection.'
Pay Scale – Revised Pay Scale as per 7th CPC – Level 10 (Rs.56100-177500/-) in the Pay Matrix and other allowances as applicable. (Total emoluments excluding T.A. and HRA at the time
of initial appointment will be Rs.56,100/- plus DA p.m. approximately).
Qualifications –
Essential:
Educational –
A. EDUCATIONAL-
Master's Degree in Chemistry from a recognised University or Institution.
B. EXPERIENCE-
Three years experience in chemical analysis of ores and minerals from a laboratory recognized as a Research Laboratory by Council of Scientific and Industrial Research (CSIR)/Department of Science and Technology (DST) or any other such government organization carrying out chemical analysis of ores and mineral.
Desirable Qualificaiton (s)
Doctorate in Chemistry from a recognized University or Institution"
NOTE- The qualifications are relaxable at the discretion of Union Public Service Commission in case of candidates otherwise well qualified.
NOTE- Qualifications are relaxable at the discretion of Union Public Service Commission, for reasons to be recorded in writing, in case of candidates otherwise well qualified.
Duties –
To carry out chemical analysis of ores and minerals by conventional as well as by instrumental technique. Supervise the work of analysis of ores, minerals, ore dressing products and environmental samples carried out by the Assistant Chemist and other junior staff. Undertake the maintenance and repairing work of the instruments in the Chemical
Laboratory. Coordination and standardization of instruments/equipment using suitable methods.
Important : 
CLOSING DATE FOR SUBMISSION OF ONLINE RECRUITMENT APPLICATION (ORA) THROUGH ORA WEBSITE IS 23:59 HRS ON 01.02.2018.
THE LAST DATE FOR PRINTING OF COMPLETELY SUBMITTED ONLINE APPLICATION IS UPTO 23:59 HRS ON 02.02.2018.
DATE FOR DETERMINING THE ELIGIBILITY OF ALL CANDIDATES IN EVERY RESPECT SHALL BE THE PRESCRIBED CLOSING DATE FOR SUBMISISON OF ONLINE RECRUITMENT APPLICATION (ORA). THE
APPLICANTS ARE ADVISED TO FILL IN ALL THEIR PARTICULARS IN THE ONLINE RECRUITMENT APPLICATION CAREFULLY AS SUBMISSION OF WRONG INFORMATION MAY LEAD TO REJECTION THROUGH COMPUTER BASED SHORTLISTING APART FROM DEBARMENT BY THE COMMISSION.
DATE FOR THE INTERVIEW ON WHICH THE SHORTLISTED CANDIDATE IS REQUIRED TO BRING THE PRINTOUT OF HIS/HER ONLINE APPLICATION ALONGWITH OTHER DOCUMENTS AT UPSC SHALL BE INTIMATED SEPARATELY.
Prescribed Last Date (Online Recruitment Application):- 01.02.2018.