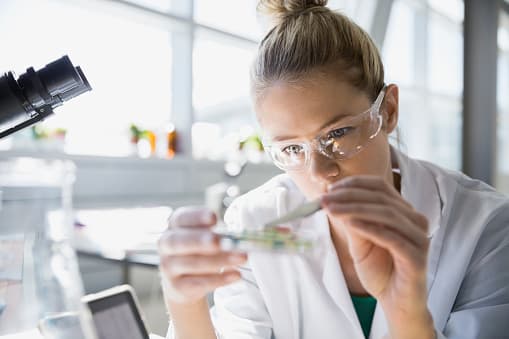 Liva Pharmaceuticals Ltd, Zydus Cadila Group, Vadodara
Liva Pharmaceuticals Limited – a Zydus Cadila Group of company, with a state-of-art injectable products manufacturing facility at Vadodara (Village : Jarod, Halol – Vadodara). The plant will manufacture liquid vials, Lyophilised products, Pre-filled syringes and cartridge products. It will be a most modern plant, fully automated facility for injectable formulation, will be catering mainly to US and other regulatory market.
Job Title:    Sr. Associates
No. of Posts:   20
Salary:   2,00,000 – 5,50,000 P.A.
Job Description:
Sr. Associate – Production – B.Pharm/M.Pharm, having exposure of Lyophilization, Autoclave, Depyrogenation tunnel, Vial washing machine, Vial Capping.
Associate – Production – Diploma Pharmacy /Mechanical /Electrical /Instrumentation, having exposure of shop floor activity of Pharmaceutical Formulation Production activity.
Sr. Associate – Quality Assurance – B.Pharm/ M.Pharm/ B.Sc/ M.Sc, having exposure of IPQA/QMS/Validation.
Sr. Associate – Quality Control – B.Pharm/M.Pharm/B.Sc/M.Sc, having exposure of analysis of water sample, RM, PM, Finished product samples, handling of HPLC, GC, IR, UV.
Sr. Associate – Microbiology (QC) – B.Sc./M.Sc. (Microbiology), having exposure of handling of media preparation activity, BET, Sterility test, Microbial Culture identification and handling , Media Fill, Environmental Monitoring, Water testing
Associate – Engineering – Diploma Mechanical/Instrumentation Should have hands on experience of maintenance of Process Equipment like Autoclaves, Vial filling line, PFS filling line, Cartridge filling line, Vial, cartridge and PFS inspection machines, Packing machines.
3 years Fix Term Employment ITI with 2 to 7 years pharma experience in Engineering for below two areas:-
Water System: Cleaning, Operation and maintenance of Water system, Chemical dosing, cleaning of equipments, WFI generation plant, pre-treatment system, purified water generation system, RO for cooling tower, PW storage and distribution, pure steam generation and distribution system.
HVAC & Utility: Cleaning, Operation and maintenance of AHU, filter cleaning, BMS, Environment Monitoring system, Chillers, cooling towers, hot water system, air compressors and air dryers. Pre and Fine Filter cleaning
Qualifications: 
Education:UG -B.Sc – Any Specialization, Bio-Chemistry, Chemistry, Microbiology, B.Pharma – Pharmacy, Diploma – Electrical, Electronics/Telecommunication, Engineering, Mechanical
PG – MS/M.Sc(Science) – Bio-Chemistry, Biotechnology, Chemistry, Microbiology, M.Pharma – Pharmacy
Doctorate – Doctorate Not Required
Walk-in Interview:
Date & Time of Interview – 31st December from 9 AM onwards
Venue of Interview – BARODA PRODUCTIVITY COUNCIL 2nd Floor, Productivity House, Productivity Road, Alkapuri, Vadodara 390 007