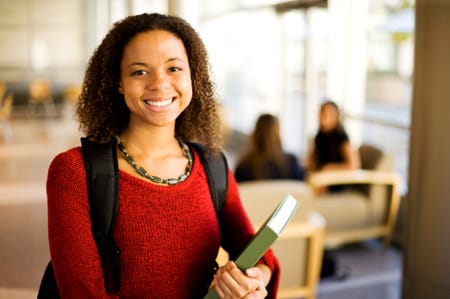 Visvesvaraya National Institute of Technology, Nagpur is one of the thirty National Institutes of Technology in the country. The Govt. of India conferred on the Institute, the Deemed to be University status (under University Grants Commission Act, 1956 (3 of 1956)) with effect from 26th June 2002. Subsequently, the Central Govt. by Act of Parliament (National Institutes of Technology Act, 2007 (29 of 2007)) declared VNIT Nagpur as an Institute of National Importance along with all other NITs. The Act was brought into force from 15th August 2007.
Admissions to M. Sc. Programmes for the year 2017 will be through Centralized Counseling (CCMN- 2017) based on IIT-JAM 2017 Score. The details of the admission procedure through CCMN-2017 are available on the  website www.ccmn.in   
Department of Chemistry
The special feature of M.Sc. Chemistry is a good foundation of basics and research component through practical skills, which in turn will provide excellent job prospects in Academics, Industries and other field of interest. This programme will provide competence to tackle frontier area in Green chemistry, Supramolecular chemistry, Sensors, Advanced materials and Advanced organic chemistry.
Two years M.Sc. programme in Chemistry will be conducted in four semesters. Communication Skill has been included as audit course in first semester, which will helps students to develop better presentation skills. In addition to the theory and practical courses, project phase-I and computational chemistry lab will be introduced in third semester. Fourth semester has two electives courses, in addition to a core course and project phase-II. Nine electives have been incorporated in the course considering variety of advanced interest.
Admission Procedure:
The admissions for the M.Sc Programmes for the Academic Year 2017 will be through Centralized Counseling for M.Sc. Admissions (CCMN-2017) based on the IIT-JAM score.
The information of all participating institutes, Seat matrix, Fee structure, Special eligibility and registration procedure for CCMN-2017 is available in website: www.ccmn.in
The vacant seats after CCMN-2017 final round, if any, will be filled through the Institute Written Test conducted by VNIT on Sunday, 28 th May 2017. This test will be open for all the candidates irrespective of whether they have appeared for JAM or not. Registration at CCMN-2017 website is not necessary to apply for the VNIT Institute Written Test.
The details about the Institute Written Test are given in a separate document.
Eligibility Criteria:
B.Sc./Bachelor degree with minimum 60% marks aggregate or equivalent grade [55% marks aggregate or equivalent grade in case of candidates from SC/ST/PWD category] with Physics/Chemistry/Mathematics as one of the main subject to be eligible for the respective M.Sc. Programme. In addition, the candidate is expected to meet the following eligibility requirement:
M.Sc.(Chemistry) : Candidate should have Chemistry at B.Sc./Bachelor degree Level in all the three years with any other combination + Mathematics at 10+2 level is essential
Candidate appearing in the final year of B.S./Bachelor degree programme may also apply. Such candidate, if selected for admission, should produce an authentication letter from the competent authority stating that his/ her result is awaited. However, the candidate will have to submit the mark sheet of the final year of B.Sc/ Bachelor degree programme by 15 th September, 2017 failing which his/ her admission stands cancelled. It is hereby clarified that this facility is not available to candidates who have appeared for supplementary, backlog or any improvement paper.
Application Deadline – 28th May 2017
Upload your CV to Rasayanika Talent Pool