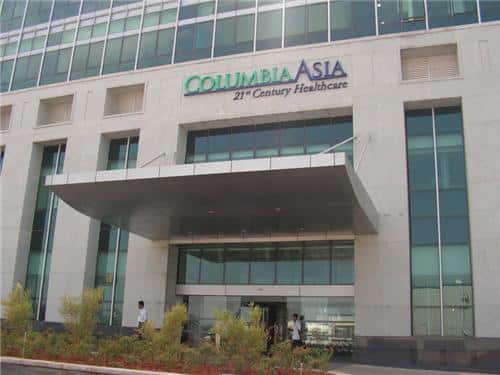 Columbia Asia has developed a unique model for hospitals. We deliver advanced medical care through facilities located in neighborhoods, rather than the central city. With sophisticated hospitals based in their communities, patients have dramatically improved access to quality affordable care
Job Title – Perfusionist
Experience – 2 – 7 Years
Location – Bengaluru
Job Description –
Management of Cardiopulmonary Bypass (CPB)
Appropriately assess patient profile and manage CPB.
Use appropriate equipment/supplies and monitor data based on patient profile (age, condition, procedure).
Appropriately communicate with open-heart team personnel during procedures
Recognize and resolve variances and abnormal situations that may arise. Ensure all required material is ready prior to surgery, Coordinate with facilities on the same.
Utilize all available safety devices during cardiopulmonary bypass as per departmental policy
Demonstrate appropriate clinical vigilance and awareness before, during and after cardiopulmonary bypass
Facilitate discussion with health care team which includes medical record review, decisions needed for prime selection, drug and blood additives, techniques of cardiopulmonary bypass.
Demonstrate competence and comprehensive knowledge of all ancillary procedures as per
departmental policy.
Competence in cardiac assist devices to include IABP, left heart bypass, auto transfusion cell saver management.
Assess patient profile and manage ancillary procedures by using appropriate equipment and monitoring data
Recognize when situations are critical, notify appropriate personnel and assist as needed
Troubleshoot all technical devices
Create and maintain accurate, complete and legible records of all cardiac surgeries, CPB details and cell saver details. For all cardiac implants, details the same to maintain in clinical and patient record.
Timely documentation according to departmental standards
Maintain the equipment at the required standards
Complete all equipment safety audits as specified.
Complete and comprehensive management of the IABP and cleaning and readiness of the same
Communicate product failures, technical and patient incidents per departmental policy ' Complete and file necessary paperwork and labelling according to departmental policy.
Provides concise and accurate shift report
Appropriate database information entry
Maintain patient confidentiality
Demonstrate knowledge of Perfusion Services policy and procedure via staff meeting, memos, communication book, bulletin boards email, etc. ' Appropriately communicate significant issues to charge staff and involved consultants
Close co-ordination with the cardiac anaesthetist on all aspects of cardiac surgery both during the surgery and in the interim intervals as required.
Qualifications –
UG -B.Sc – Any Specialization, Biology, Chemistry, Other Specialization