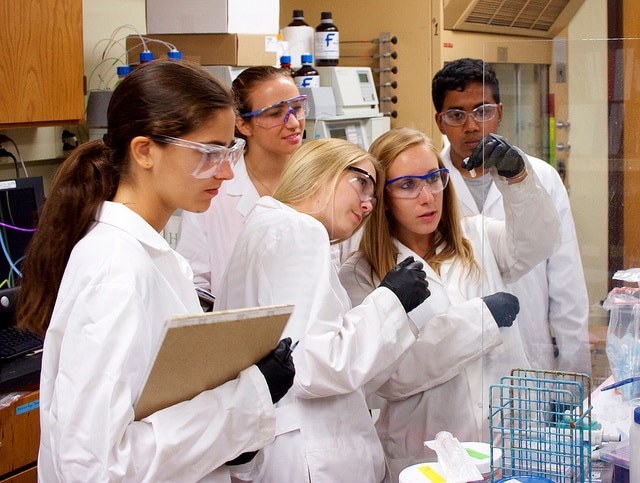 Applications are invited from the citizens of India for filling up the following temporary position for the sponsored project undertaken in the Department of Biosciences and Bioengineering of this Institute. The position is temporary initially for a period of  1 Year  and tenable only for the duration of the project. The requisite qualification & experience etc. are given below:
Project Code, Project Title & Funding Agency
16DBT006 : Interplay Of Spatio-Temporal Synaptic Drive And Spike Propagation In Shaping Electrical Activity Of Urinary Bladder Smooth Muscle: A Computational Investigation" (DEPTT OF BIOTECHNOLOGY)
Job Title – Research Associate
Salary – Consolidated salary Rs.36000/- p.m. + HRA
Qualifications –
Ph.D/MD/MS/MDS or equivalent degree or having 3 years of research, teaching and design and developement experience after MVSc/M.Pharm/ME/M.Tech with at least one research paper in Science Citation Indexed (SCI) journal
Job Profile:
Will be required to carry out simulations for a smooth muscle syncytium, particularly in relation to propagation of (i) Action Potentials, (ii) Ca signals in the syncytium. This arena encompasses several sub-domains, and will in itself pose challenges of integration. Another prime function will be to explore algorithmic mechanisms of incorporating Ca movements between cells in the syncytium, as driven by its concentration gradients
. While Ca movement through the cytosol can be driven by diffusion equations, across a gap junction, which is modelled as a resistive link, other mechanisms will need to be conceived. Voltage spread in a bundled syncytium, for action potential propagation as well as following synaptic drive, is to be explored. The work will also involve enhancing the efficiency of simulations using the techniques currently available.
How to Apply:
Candidate possessing the requisite qualification and experience should apply online at http://www.ircc.iitb.ac.in/IRCC-Webpage/rnd/HRMSLoginPage.jsp on or before 20th February, 2017 . Call letters will be sent through e-mail to the candidates shortlisted for interview and will also be displayed on IRCC website. Candidates called for interview will be required to attend at their own expenses.
The appointment is for time bound project and the candidate is required to work mainly for the successful completion of the project . The selection committee may offer lower or higher designation and lower or higher salary depending upon the experience and performance of the candidate in the interview.
Application Deadline – 20th February 2017