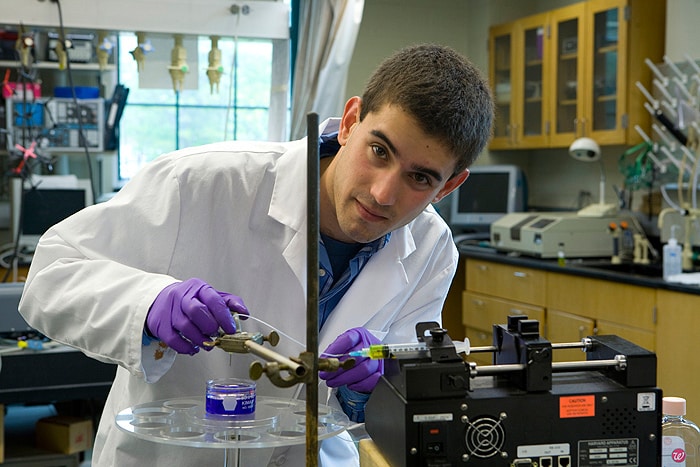 SOPHISTICATED ANALYTICAL INSTRUMENTS LABORATORIES SOCIETY (SAI Labs), PATIALA
ADVERTISEMENT FOR THE POST OF SOPHISTICATED INSTRUMENT OPERATOR
Position : Sophisticated Instrument Operator – Trainee (L-1 Level) – 1 No.
Qualifications : M Sc. in Chemistry/ Physics with at least 55% marks or equivalent.
Experience : Knowledge of working of instruments like UV-Vis Spectrophotometer, AAS, GC, etc.
Salary/Stipend : Rs 12,000.00 per month (Negotiable) + HRA/ Accommodation (if available)
Application Instructions:
The Posts will be on contractual basis for one year and extendable according to performance. No accommodation will be provided.
Walk-in Interview will be held on February 7, 2017 at Sophisticated Analytical Instruments Laboratories (SAI Labs), Thapar Technology Campus, Bhadson Road, Patiala
Candidates are requested to reach SAI Labs at 12:00 Noon
Sleeper Class Train/Bus fare will be given to the candidates for attending interview.
Candidates may send their CV by e-mail to under signed.
Rachna Kapoor
Administrative officer
Sophisticated Analytical Instruments Laboratories
Thapar University Patiala
Ph: 0175-2395551
[email protected] , [email protected]
Walk-In Details:
Date of Interview – 07th February 2017
Time of Interview –  12:00 Noon
Venue of Interview – Sophisticated Analytical Instruments Laboratories (SAI Labs), Thapar Technology Campus, Bhadson Road, Patiala