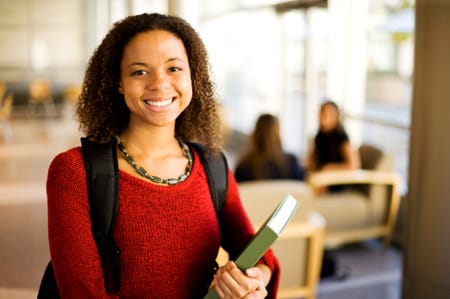 Academic Excellence PhD Scholarship in Advanced and Applied Chemistry @ Technical University of Denmark
Academic Excellence PhD Scholarship in Advanced and Applied Chemistry
A 3-year PhD scholarship is available at DTU Chemistry at the Technical University of Denmark. DTU Chemistry has an application oriented research strategy and currently employs 60 PhD students in an ambitious and international environment.
The Department of Chemistry offers a talented student with a MSc degree the opportunity to launch a career in a topic within the research areas of the department. The selected candidate should preferably start during the first six months of 2017.
Scientific areas
Organic chemistry
Inorganic chemistry
Physical chemistry
Biophysical chemistry
The candidate will be selected based on academic achievements, research experience, academic references, and interviews.
Responsibilities and tasks
The PhD project should be formulated by the candidate and endorsed in writing by a member of the Department's Faculty. The project must be highly challenging and focus on problems that are not addressed by larger strategic national programs.
Qualifications
Candidates should have a M.Sc. or a similar degree with an academic level equivalent to the master's degree in chemistry, chemical engineering or related fields with  excellent grades.
Candidates should have ability to work independently, to plan and carry out complicated tasks, and to be a part of a dynamic research team. Good communication skills in both written and spoken English are expected.
Approval and Enrolment
The scholarships for the PhD degree are subject to academic approval, and the candidates will be enrolled in one of the general degree programmes of DTU. For information about the general requirements for enrolment and the general planning of the scholarship studies, please see the DTU PhD Guide.
Assessment
The relevant Faculty members and the management team will assess the applications based on the quality of the project and applicants' grades and research experience.
We offer
We offer an interesting and challenging job in an international environment focusing on education, research, scientific advice and innovation, which contribute to enhancing the economy and improving social welfare. We strive for academic excellence, collegial respect and freedom tempered by responsibility. The Technical University of Denmark (DTU) is a leading technical university in northern Europe and benchmarks with the best universities in the world.
Salary and appointment terms
The salary and appointment terms are consistent with the current rules for PhD students. Monthly starting salary level will be app. € 4000 including contribution to pension. The period of employment is 3 years.
Further information
Further information may be obtained from Heads of Section
Professor Jens Øllgaard Duus, [email protected] (organic and inorganic chemistry) or Professor Klaus Braagaard Møller, [email protected] (physical and biophysical chemistry).
You can read more about DTU Chemistry on www.kemi.dtu.dk
Application
Please submit your application no later than 2 January 2017.
Applications must be submitted as one pdf file containing all materials to be given consideration. To apply, please open the link "Apply online," fill in the online application form, and attach all your materials in English in one pdf file. The file must include:
A letter motivating the application (cover letter)
A letter of endorsement from a member of the Faculty at DTU Chemistry
Curriculum vitae
Grade transcripts and BSc/MSc diploma (an official translation into English)
Excel sheet with translation of grades to the Danish grading system (see guidelines and excel spreadsheet here)
A list of publications
Candidates may apply prior to obtaining their MSc, but cannot begin before having received it.
All qualified candidates irrespective of age, gender, race, disability, religion or ethnic background are encouraged to apply.
DTU Chemistry is among the internationally leading departments of chemistry within several topics under the main areas: physical chemistry, inorganic chemistry, and organic chemistry.
The department is responsible for teaching at the BSc, MSc as well as PhD level. The teaching activities are closely related to the active research projects of the department. The research is advanced chemistry ranging from relatively fundamental to almost applied research within chemistry with a polytechnic approach. The purpose is to explore the methods and concepts of modern chemistry which also relates to neighboring fields such as nanotechnology, physics, and biochemistry. Many research projects are aiming at applications within areas such as energy, pharmaceuticals, catalysis, and materials. The research is often performed in close collaboration with Danish and international industry or universities. The Department has approximately 140 employees.
DTU is a technical university providing internationally leading research, education, innovation and scientific advice. Our staff of 5,800 advance science and technology to create innovative solutions that meet the demands of society; and our 10,600 students are being educated to address the technological challenges of the future. DTU is an independent academic university collaborating globally with business, industry, government, and public agencies.
Application Deadline – 02nd January 2017