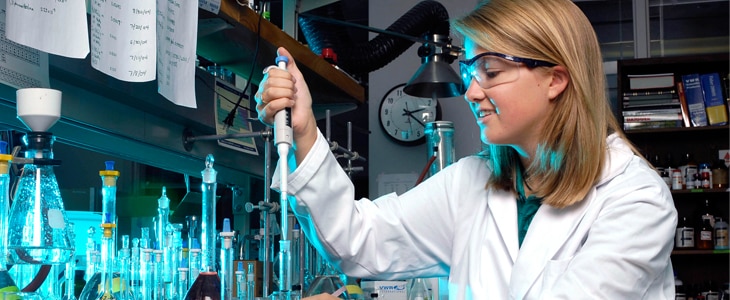 INDIAN INSTITUTE OF SCIENCE EDUCATION AND RESEARCH BHOPAL
DEPARTMENT OF CHEMISTRY
ADVT. No.: CHM/SK/16/2
Applications are invited from Indian nationals for the post of "Research Associate" in a Ministry of Earth Sciences – sponsored research project.
Type of Research work: The research work consists of synthesis of biologically active molecules, new reactions/methodologies development, including transition metal catalyzed reactions/asymmetric catalysis, etc.
For more details about the project please contact the principal investigator.
Job Title: Research Associate
Minimum Qualifications: Ph.D. Organic Chemistry
Research Experience: Synthetic organic chemistry
Salary :Research Associate: Rs. 43,200 (basic 36,000 + HRA 7,200)
Duration: One year (Extendable to up to one more year, subject to satisfactory performance).
How to Apply:
Application should contain a detailed résumé, recent photograph, and P h . D . thesis research summary.
Send your completed application to [email protected] (preferred mode), or by post to the following address. Only shortlisted candidates will be asked to appear for
an interview.
Dr. Sreenivas Katukojvala
Principal Investigator
Office: 230 Academic Block-2
Department of Chemistry
Indian Institute of Science Education and Research Bhopal
Bhopal Bypass Road, Bhauri
Bhopal – 462066
Email: [email protected]
Webpage: http://home.iiserb.ac.in/~sk/
Application Deadline – 21st November 2016