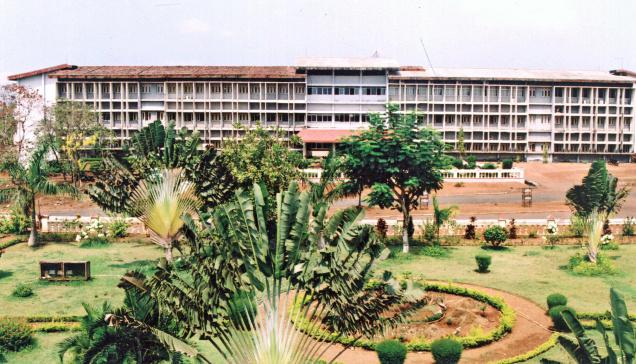 Opening for JRF In BRNS-Funded Project @  Mangalore University
By entering into academic liaison with eminent scholars and centers of learning, MangaloreUniversity has won for itself a respectable place on the educational map of India. The University is also proud of the fact its alumni occupy responsible positions in the country and abroad. In the last few years, major changes have been taking place in the University area. In this scenario of sweeping change, Mangalore University looks forward to playing the role of a participant in and a facilitator of such change and guiding this process towards ends that are commensurate with its goals and mission.
Position title: Junior Research Fellow (JRF) leading to Ph.D degree
Project Title: Synthesis and development of novel polymers with enhanced optoelectronic property by gamma irradiation of mesoionic compounds(Sanction No. 35/14/31/2016).
Funding Agency: BRNS
Duration: 3 Years
Qualification: M.Sc. Chemistry/Organic/ Applied /Polymer Chemistry.
Salary: Rs. 25000+HRA (for initial two years) and Rs. 28000+HRA for 3rd year.
How to Apply:
Interested candidates can send their Bio data with all relevant documents to: Balakrishna Kalluraya, Principal Investigator, Dept. of Chemistry, Mangalore University, Mangalagangothri-574199. e-mail: [email protected]. Cell: 9448824075.
Last date for Application: 30 September 2016.