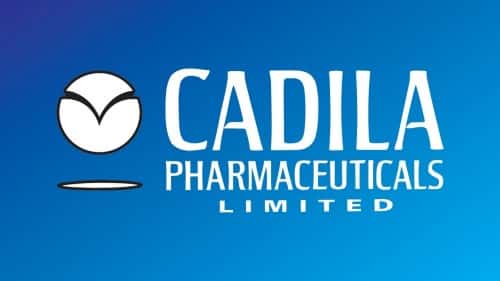 Cadila Pharmaceuticals Seeks Seven Chemical Officers
Cadila Pharmaceuticals Ltd. (CPL) is one of India's most reputed, research-based, techno-savvy pharmaceutical companies with a focus in the area of Formulations & APIs and having its corporate office at Bhat, Ahmedabad and State-Of-Art manufacturing facilities compliant with USFDA, MHRA, TGA, MCA, MCC & WHO norms at Dholka, Ankleshwar, Kadi and Jammu.
Position: Officer  To Executive
Qualification: B.Sc. / M.Sc. / B.E.(Chemical)
Experience: 2 to 10 Years in pharmaceuticals (API) organisation and have good command on Documentation & SAP operation with sound knowledge of GMP and production activities
Job Profile:
Documentation related to production activities as per GMP & CGMP.
SAP operation (PP Module)
Online documentation with co-ordination with online SOP.
To ensure 100% implementation of process conditions for batch as per BPRs
To take instruction from plant In charge for batch charging / monitoring
To report any deviation / discrepancy in plant / process to plant in charge
To ensure completion of targeted production figures (Production figures available with shift in charge)
To ensure that instructions in BPRs are followed judiciously
To ensure Intermediates / FP produced is as per quality specification
To guide / train workmen / trainees / contract workmen in Finished Powder Processing Section
To ensure FP processing and packing of products as per prescribed norms
To ensure very high standards of housekeeping in plants and FP areas
To ensure pH meters calibration (Checking Calibration Record)
Daily verification of weigh balance (checking verification log)
Timely update reactor status board
Ensure BPRs of on going batches are available at specified places near equipment and are online with production
To ensure on line completion of equipment usage log
To ensure tagging of HDPE / Fibre drums, hose pipes etc used
To ensure awareness to MSDS
To educate / train / supervise workmen / Trainees / contract workmen in safe handling of

chemicals

and equipment so as to prevent accidents
To ensure the operators are aware / trained in usage of PPE
To ensure no spillage of solvents
To ensure minimum / no wastage of material
To ensure closing of valves for utilities supplies when not required (cross check when operation is complete)
Switching of reactor and plant lamps when not required
Train operators on Safety / Quality / wastage reduction
To ask for training to plant in charge in areas which he thinks he needs to improve
To guide / train workmen / trainees / contract workmen in Finished Powder Processing Section
To coordinate with QA department for Good Document Practice
To send samples to QC for analysis and coordinate for getting analysis report
To coordinate with

Engineering

Service for maintenance related work
To coordinate with EHS for safety and environment related issues
How To Apply:
Interested candidate can apply to Cadila Pharmaceuticals by sending their resume to [email protected]pharma.co.in