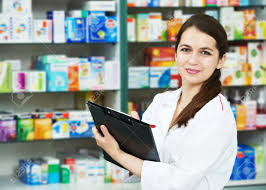 Sandoz, a Novartis division, and the pioneer and global leader in biosimilars, announced results from the EGALITY trial in which the primary endpoint of achieving equivalence in Psoriasis Area and Severity Index (PASI) 75 response rates at week 12 was met. The study was presented at Psoriasis 2016, the 5th Congress of the Psoriasis International Network (PIN), Paris, France.
The EGALITY study was a randomized, double-blind trial involving 531 patients and carried out in 74 dermatology clinics in 11 European countries and South Africa. It compared the efficacy and safety of Sandoz etanercept biosimilar candidate with the originator product Enbrel®. The primary endpoint was equivalence in PASI 75 response rates after the first 12 weeks' treatment. Key secondary efficacy endpoints at week 12 were based on percent change from baseline in PASI, clinical safety and immunogenicity.
"The EGALITY data, showing our biosimilar etanercept to be bioequivalent to the originator product, is part of the comprehensive data package submitted to the EMA and FDA" said Malte Peters, Head Global Clinical Development, Biopharmaceuticals, Sandoz. "If our biosimilar etanercept is approved for the same indications as the originator product, more patients with chronic inflammatory conditions like rheumatoid arthritis and psoriasis will have access
to life-changing biologic treatment options" Peters continued.
"The EGALITY study is a landmark in clinical trial design. Data has been collected from over 500 patients in one year with multiple treatment switches where a patient receives either the biosimilar etanercept candidate or the originator product on a number of alternate occasions," said Professor Diamant Thaçi, Comprehensive Center for Inflammation Medicine, University Medical School Schleswig-Holstein, Lubeck. "Data from this study, in addition to analytical, functional and pre-clinical studies, provides confidence in the comprehensive data package that is the basis for biosimilar medicine approval and use by healthcare practitioners." Thaçi continued.
Sandoz has a leading biosimilar pipeline and plans to launch five biosimilars of major oncology and immunology biologics across key geographies by 2020. This will be enabled by 11 filings over a three-year period (2015-2017) having already submitted six and had one approved.