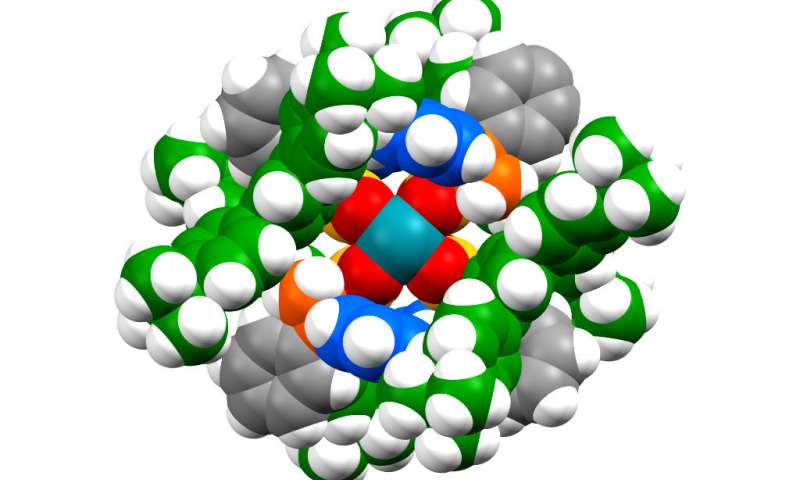 Chemists have taken another major step in the quest to use carbon-hydrogen bonds to create new molecules, a strategy that aims to revolutionize the field of organic synthesis.
"The catalyst control we have found goes beyond what has been achieved before," says Huw Davies, an Emory professor of organic chemistry whose lab led the research. "We've designed a catalyst that provides a huge shortcut for how chemists can turn a simple, abundant molecule into a much more complex, value-added molecule. We hope this gives people a fundamentally new view of what can be achieved through C-H functionalization."
The first author of the Nature paper is Emory chemistry graduate student Kuangbiao Liao.
The streamlined process described in the paper holds tremendous potential for the synthesis of fine chemicals, such as those needed for the development of pharmaceuticals.
"Organic synthesis is all about simplicity," Davies says. "It may lead to a sophisticated outcome
, but it has to be simple to carry out in order to have practical applications."
Davies is also director of the National Science Foundation's Center for Selective C-H Functionalization (CCHF), which is based at Emory and encompasses 15 major research universities from across the country, as well as industrial partners.
The CCHF is leading a paradigm shift in organic synthesis, which has traditionally focused on modifying reactive, or functional, groups in a molecule. C-H functionalization breaks this rule for how to make compounds: It bypasses the reactive groups and does synthesis at what would normally be considered inert carbon-hydrogen bonds, abundant in organic compounds.
The fact that multiple C-H bonds are commonly present in a single organic molecule, however, presents a significant challenge to this new type of chemistry. Chemists experimenting with C-H functionalization normally use a directing group – a chemical entity that combines to a catalyst and then directs the catalyst to a particular C-H bond.