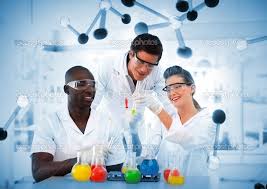 The University of Hyderabad (UoH), one of the major institutions of higher education in India is largely devoted to postgraduate studies and is widely known for its excellence in research and for its distinguished faculty. Founded in 1974 with Prof. Gurbaksh Singh as its first Vice Chancellor, UoH – also known as Hyderabad Central University or HCU- has emerged as a leading centre of teaching and research.
Applications are invited from eligible candidates for the position mentioned below:
Project title : SERB-DST funded project entitled "Theoretical and computational investigation of statistical properties of chemical reaction networks to infer topology of network motif"
Position : JRF
No of Post : One
Duration : Initially for one (1) year and extendable up to three years.
Desired Profile : M. Sc. in Chemistry (preferably with physical chemistry specialization); 2) Minimum 60% or equivalent marks in M. Sc; 3) UGC-CSIR JRF/NET-LS/GATE qualified. 4)M. Sc. final year students can also apply but final offer will be subject to pending result verification.
Preferred : The project is interdisciplinary in nature therefore the candidate must have interest to work in the interface of chemistry, physics, mathematics and biology; 2) Prior knowledge of programing either in Fortran or
in C or in Matlab will be given preference.
Fellowship : Rs. 25000.00 per month and HRA as per University of Hyderabad rules.
How to Apply:
Please send your application along with your recent CV to the address below either by post or by email (preferably):
Debashis Barik,
School of Chemistry,
University of Hyderabad,
Gachibowli, Hyderabad,
500046, India
Email: [email protected]
Deadline : 15.04.16
Related Jobs :