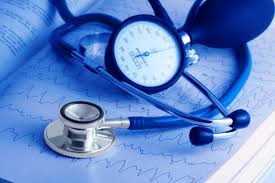 Max healthcare is hiring Manager-Pharmacy for one of its Hospital in Delhi-NCR.
Job Description
• To actively participate in the creation of the pharmacy formulary.
• To develop pharmacy auditing tools. To ensure smooth pharmacy operations at the facility.
• To actively arrange for training of pharmacists/ team members.
• To manage vendor or development – maintain relationship with vendors/ manufacturers.
• To identify skill, competency levels of subordinates and work for continuous resource development.
• To manage inventory – ensure availability of all stocks at pharmacy keeping the inventories low.
• To ensure non moving and expiry stock management.
• To maintain update knowledge on new drugs and medical supplies.
• To ensure compliance of pharmacy with licensing and certification needs.
• To coordinate with physicians, advise and provide information on new drugs and products.
• To regularly plan marketing/promotional activities for the department.
• To ensure achievement of strategic objectives – revenue, cost and service.
• To provide price and market linked information to MSD. To be well groomed, punctual & adhere to company policies and practices.
• To have complete orientation of QMS and EMS system of Hospital.
To have complete Awareness about Disaster Management Programme (DMP
) of the hospital.
• To Comply with the service quality Process, environmental & occupational issues & policies of the respective area
• To Comply with patient safety policy
• To ensure safe utilization of equipments and proper waste disposal system.
Candidate Profile:
B. Pharma/ D. Pharma
4-8 years experience in reputed hospital pharmacy or retail outlet.
3-5 years experience of handling the pharmacy independently.
Category:  Paramedics
Experience: 7-16 years