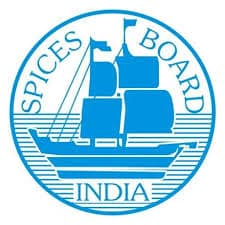 SPICES BOARD (Ministry of Commerce & Industry, Govt.of India) Sugandha Bhavan, N.H. By Pass, P.B. No.2277, Palarivattom. P.O., COCHIN – 682025 Tele: 0484-2333610 to 616, 2347965 Fax : 0484 – 2331429, 2334429
WALK IN INTERVIEW FOR SELECTION OF TRAINEES IN QUALITY EVALUATION LABORATORY OF THE SPICES BOARD AT MUMBAI (Exclusively for SC/ST Candidates)
Educational qualification :
Trainee Analyst(Chemistry): M.Sc. in Chemistry/ Food Chemistry/ Applied Chemistry/ Analytical Chemistry/ Industrial Chemistry/Food Technology.
Trainee Analyst(Microbiology): M.Sc. in Microbiology/ Food Microbiology/ Applied Microbiology.
SRD Trainee: Bachelor Degree in Science.
No. of Trainees required:
1)Trainee Analyst(Chemistry) – 12,
2)Trainee Analyst(Microbiology) – 2,
3)Sample Receipt Department (SRD) Trainee – 05.
Eligibility: Those who have completed their course of study during the academic year 2011-12 or later only need to attend.
Tenure: 1 year.
Stipend: Trainee Analyst: Rs.15,000/- p.m. and SRD Trainee: Rs. 13,000/- p.m.
Leave eligibility: 1 day per month.
Interview: March 22, 2016, 9.00AM at Spices Board, Regional Office, Mumbai Banking Complex No.II, 2 nd Floor, Sector – 19A, APMC Market, Dana Bunder Next to Commodity Exchange, Turhe, Vashi, NAVI MUMBAI – 400 703, Maharashtra. Tel: 022-27843093.
Eligible SC/ST candidates may appear for a written test cum interview along with resume, recent passport size photo
, original certificates and one set of attested copies of certificates (Proof for age, education, caste certificate and experience if any)on the prescribed date in the office. SECRETARY Dated: 4th March 2016.