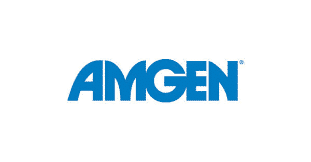 Amgen is committed to unlocking the potential of biology for patients suffering from serious illnesses by discovering, developing, manufacturing and delivering innovative human therapeutics. This approach begins by using tools like advanced human genetics to unravel the complexities of disease and understand the fundamentals of human biology.
Post: Scientist
Job Description
Pharmacokinetics & Drug Metabolism: Scientist
The department of PKDM within Amgen is dedicated to the discovery and development of novel effective, safe medicines. The successful candidate will define the absorption, distribution, metabolism, excretion and pharmacokinetic properties of therapeutic drug candidates to achieve their full pharmacological potential.
PKDM works in close partnership with disciplines such as protein science, pharmacology, toxicology, pharmaceutical sciences, clinical pharmacology and regulatory to engineer promising clinical therapeutic candidates, conduct preclinical development studies, support clinical evaluation and contribute to IND and NDA filings.
The Scientist will operate in a highly dynamic environment with different teams to develop novel strategies to translate preclinical exposure data (in vitro and in vivo) to design human pharmacokinetic profiles for lead candidates achieve robust therapeutic effect.
Basic Qualifications:
Doctorate degree OR Master's degree & 4 years of scientific experience  OR Bachelor's degree & 6 years of scientific experience
Preferred Qualifications:
– PhD
. in pharmacology, biochemistry, immunology or equivalent
– Excellent scientific, interpersonal and communication skills required
– Strong experience in wide range of biochemistry and molecular biology techniques in order to study drug disposition through the design of in vitro and in vivo studies aimed toward translating drug exposure to pharmacological activity
– Possess excellent experimental skill sets (e.g., Western blot, spectrophotometry, confocal, fluorescence and brightfield microscopy, immunocytochemistry, immunohistochemistry, flow cytometry, flow chamber experiments, in vivo imaging techniques.
Apply through Recruiters portal