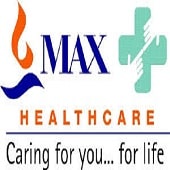 Max Healthcare Institute is a healthcare institute based in New Delhi, India. The Institute is a wholly owned subsidiary company of Max India Limited. The institute operates eleven centers in Delhi, NCR and neighbouring Punjab region, providing health care services in more than 30 disciplines. The company provides patient services including nuclear medicine and cardiac imaging, labs, scans, interventional cardiology, cardiac pacing and electrophysiology, neurosciences, orthopedics, gynecology and obstetrics, pediatrics, maternity services, diagnostic services, pediatric ophthalmology, neurophthalmology, internal medicine, general surgery, urology, nephrology, gastroenterology, mental health and behavioral sciences, rehabilitative services, and pulmonology.
Job Title : Manager – Pharmacy
No of Post : One
Experience : 9 – 14 years
Desired Profile : B.Pharma – Pharmacy, M.Pharma – Pharmacy
Job Description :
To actively participate in the creation of the pharmacy formulary.
To develop pharmacy auditing tools.
To ensure smooth pharmacy operations at the facility.
To actively arrange for training of pharmacists/ team members.
To manage vendor or development maintain relationship with vendors/ manufacturers.
To identify skill, competency levels of subordinates and work for continuous resource development.
To manage inventory ensure availability of all stocks at pharmacy keeping the inventories low.
To ensure non moving and expiry stock management.
To maintain update knowledge on new drugs and medical supplies.
To ensure compliance of pharmacy with licensing and certification needs.
To coordinate with physicians, advise and provide information on new drugs and products.
To regularly plan marketing/promotional activities for the department.
To ensure achievement of strategic objectives – revenue, cost and service.
To provide price and market linked information to MSD.
To be well groomed, punctual & adhere to company policies and practices.
To have complete orientation of QMS and EMS system of Hospital.
To have complete Awareness about Disaster Management Programme (DMP) of the hospital.
To Comply with the service quality Process, environmental & occupational issues & policies of the respective area
To Comply with patient safety policy
To ensure safe utilization of equipments and proper waste disposal system.
Related Jobs :