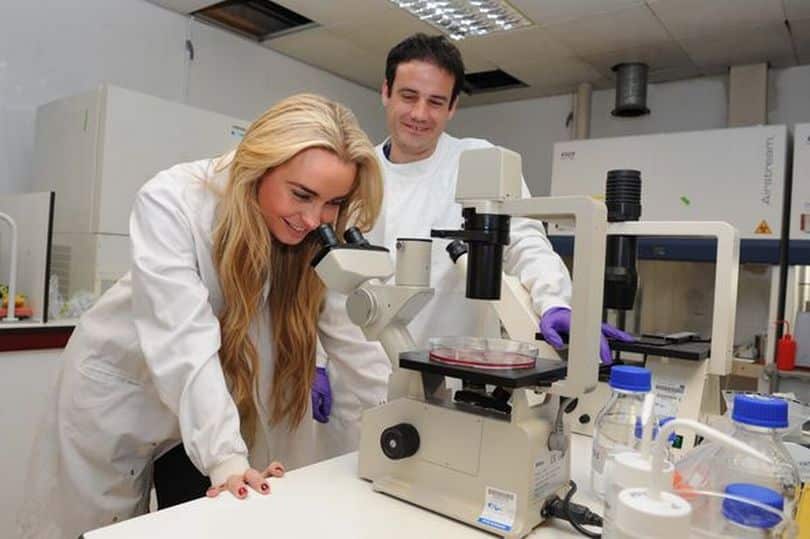 DEAKIN UNIVERSITY, AUSTRALIA &
INDIAN OIL CORPORATION LIMITED
RESEARCH & DEVELOPMENT CENTRE
Sector -13, Faridabad 121 007
NOTIFICATION No. IOC-R&D/DU/2017/PhD/01
Invites application for 2 (Two) "IndianOil – Deakin Research Fellowships" and
2(Two) "IOC-DBT-Deakin Fellowships"
Applications from Indian nationals for "IndianOil – Deakin Research Fellowships" to work in
the areas such as Lubricant Technology and Tribology  are invited under the MOU signed with Deakin
University, Australia.
Selected candidates will undertake Research work at IOCL R&D Centre, Faridabad, India under PhD Research programme on a full time basis. Selected candidates will have to work under supervision of minimum two research guides. The guide from DU is the thesis supervisor (Principal Supervisor) as per DU degree requirements and a guide from IOC R&D (Lead Supervisor) will be overseeing the research in collaboration with the thesis supervisor
during the research period in India. Topics for the Ph.D. Programme and eligibility criteria are given below. All selected applicants would be required to register for PhD at Deakin University, Australia and fulfil the requirements for PhD degree.
IOCL would offer a fellowship amount for the period of study in India, which will be 25% more than that offered under CSIR/UGC Research Fellowship scheme (Two years as Junior Research Fellow- JRF and Two Years as Senior Research Fellow – SRF). HRA will be admissible @ 30% of the fellowship amount. IOCL will try to provide hostel accommodation at Faridabad based on availability. No HRA will be admissible if the fellow is availing the
hostel facility of IOCL. The PhD scholars will be a part of the IOCL – Deakin Joint Supervision Program. The candidate will get an opportunity to travel to Australia (Deakin University) for a period of 6 months during the program duration of 4 years. DU will pay the costs of one return airfare and arrange boarding and lodging for this research visit.
The Fellow will be required to apply for a valid Indian passport, procure required overseas insurance, health insurance, and bear other expenses. Project intellectual property shall be owned by IOCL. Publications on the inventions arising out of the research projects will require prior approval of IOCL. Research fellows will own
copyright in their thesis. Selected candidates will not have any lien for absorption to the services of IOCL.
Topic & Eligibility Criteria:
Broad Research Topic : Study on Lubricant Behaviour of Polyalkyl Glycols
Area : Lubricant Technology
Number of Fellows : 01
Masters in : Chemistry
Candidates should have completed their Master's degree from a recognized university in India in Chemistry (Organic/ Inorganic/ Physical/ Analytical) for Lubricant Technology area; in Mechanical Engineering or Tribology for Tribology area; The candidates should have completed all the requirements for the fulfilment of the award of Master's Degree by 31st July, 2017 including Master's Thesis.
First class in Graduation and Post graduation level (65% or above marks in the final exams or equivalent CGPA).
Candidates with Chemistry, Biochemistry, Biotechnology, and Microbiology should have valid CSIR/UGC NET-JRF qualification. In case the candidate joins this Fellowship programme he/she won't be able to avail the CSIR/UGC fellowships.
Since CSIR/UGC do not conduct NET examination for Masters in engineering students, Masters Degree holders in Mechanical Engineering or Tribology and Biotechnology can apply directly for the fellowship without NET qualification.
As per Deakin admission rules, the candidates should clear English proficiency tests to get admission to Deakin University. Candidates with eligible English Proficient Scores (i.e. TOEFL/ IELTS/ CPE/ CAE/ PTE or OET) will be preferred. For IELTS an overall band of 6.5 with no band less than 6.0 is required.
Age Limit: The upper age limit for applying for the award of scholarship in all the advertised disciplines shall be 28 years as on 30th April 2017, which is relaxed up to 5 years in the case of candidates belonging to SC/ ST/ OBC/ PH/ VH and Female Students as per CSIR guidelines.
How to Apply:
Interested candidates who meet the eligibility criteria (listed below) should send their applications along with self attested photocopies of their educational qualifications and onepage write-up about their interest in applying for this Fellowship in the prescribed proforma available on the website
INTERVIEWS:
Last Date for receiving Applications: 15th November 2017.
Shortlisted candidates will be called for Interviews at New Delhi/ Faridabad. The exact location for interview will be intimated at a later date. No TA /DA will be paid for attending Interviews. Candidates have to make their own arrangements for stay etc. at New Delhi/ Faridabad.
 Information for interviews will be given only on e-mail. Candidates have to clearly indicate these details in the enclosed Application form.
 Completed typed/ computer printed application forms along with Bio-data should be sent to the following address
Ms. Gayathri Vedanarayanan
Manager – Research Partnerships (India)
Deakin University, Australia
Unit 203, Square One, Saket District Place, Saket, New Delhi – 110017
E-mail: [email protected] |
With intimation at following E-mail address: Dr. M.I.S. Sastry; [email protected]