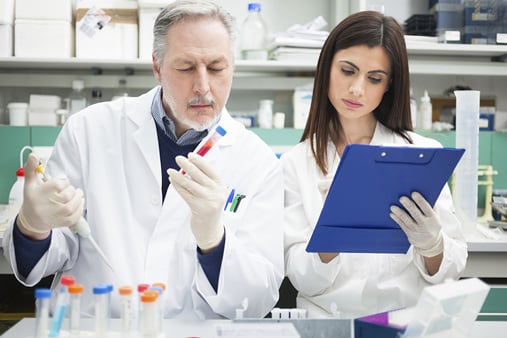 The Indian Institute of Science Education and Research (IISER) Tirupati (www.iisertirupati.ac.in) was set up by the Government of India in 2015 under
Ministry of Human Resource Development (MHRD), as the 6th Institute in the chain of reputed IISERs. IISER Tirupati offers 5 year Dual degree BS-MS course and PhD program in Biology, Chemistry, Earth and Climate science, Mathematics and Physics. Integrated PhD program will be initiated from August 2018. IISER Tirupati is functioning from a transit campus already equipped with lecture halls, library and research facilities and the establishment of the permanent campus is in process.
IISER Tirupati invites applications from exceptionally bright, motivated, faculty candidates with an established record of independent, high quality research, and commitment to teaching for faculty positions. IISER Tirupati aims to provide an excellent academic ambience, start up research funding for new faculty and other professional allowances as admissible to Central Government employees in Tirupati. In addition, faculty joining IISER Tirupati will be eligible for medical reimbursement as per Institute norms and New Pension Scheme applicable to the government employees joining on or after January 01, 2004.
Position I 
Name of Position : Assistant Professor
Eligibility Criteria:
Ph.D. with a first class or equivalent in the appropriate branch with a very good academic record throughout and at least 3 years of industrial/research/teaching experience after
obtaining the Ph.D. degree.
Age : Preferably below 38yrs.
Salary Structure : Level 12 with initial pay of Rs. 1,01,500/-.
---
Position II 
Name of Position : Associate Professor
Eligibility Criteria:
Ph.D. with a first class or equivalent in the appropriate branch with a very good academic record throughout and at least 6 years of industrial/research/teaching experience, of
which at least three years should be at the level of Assistant Professor
Salary Structure : Level 13A2 with an initial pay of Rs. 1,39,600/-.
Desirable Preferences:
Institute would consider all exceptional candidates in the five branches of science Physics, Chemistry, Mathematics, Biology, Earth and Climate Science and in Humanities and Social Sciences.
Although candidates with exceptional merit are considered in all areas within each discipline, preference will be given to candidates with research /teaching expertise in the following specific areas as per the needs of the institute.
Biology : Cancer biology, Immunology, Structural Biology, Plant Science, Neuroscience, Biophysics, Membrane Biology and Stem cells.
Chemistry : Chemical biology, Energy and Material Chemistry including Nanomaterials, Theoretical and Computational Chemistry, Chemical ecology, and Spectroscopy.
Physics : Theoretical Physics, Theoretical and Experimental Condensed Matter
Physics, Electronic Magnetic Materials, Nano Photonics and Quantum Optics
Academic/Financial Support from Institute (Allowances as per 6th CPC)
In addition to Pay (as mentioned above), other allowances like DA, HRA, TA, Telephone reimbursement, and Employer's contribution towards NPS shall be admissible as per the GoI norms from time to time.
Every faculty member of IISER Tirupati will be entitled to a grant of Rs.1,00,000/- every financial year on reimbursement basis, under Cumulative Professional Development Account (CPDA) for participating in national/international conferences, membership fees for professional bodies and buying books etc.
Mechanisms for interaction with the Industry, and other professional bodies, for research projects as well as for consultancy.
Leave Travel Concession (LTC) by Air for home town and elsewhere in India as per Govt. of India rules along with leave encashment facility.
Children Education Allowance as per rules.
Reimbursement of medical expenses of self and dependent family members as per Institute rules.
Institute reserves the right to screen and call only such candidates for an interview as found suitable. The eligibility criteria indicated are bare minimum and a mere fulfilment of the same will not entitle the candidates to be called for an interview. If numbers of applications received are large, the Institute may restrict the number of candidates to be called for interview to a reasonable limit on the basis of qualification and experience
higher than that of the minimum prescribed in the advertisement.
How to Apply:
This is a rolling advertisement and applications received will be considered periodically for screening/ evaluation for selection committee meeting to be held twice or thrice a year. The dates will be notified on the website in advance.
Applications received beyond the above dates will be considered for the next round of selection, for which dates will be announced on website.
Last Date for receiving applications:
Professor : 22nd Feb 2018
Associate and Assistant Professor : 10th March 2018
Application for the positions to be filled in prescribed format.
Online application link:
https://form.jotform.me/80371901169456