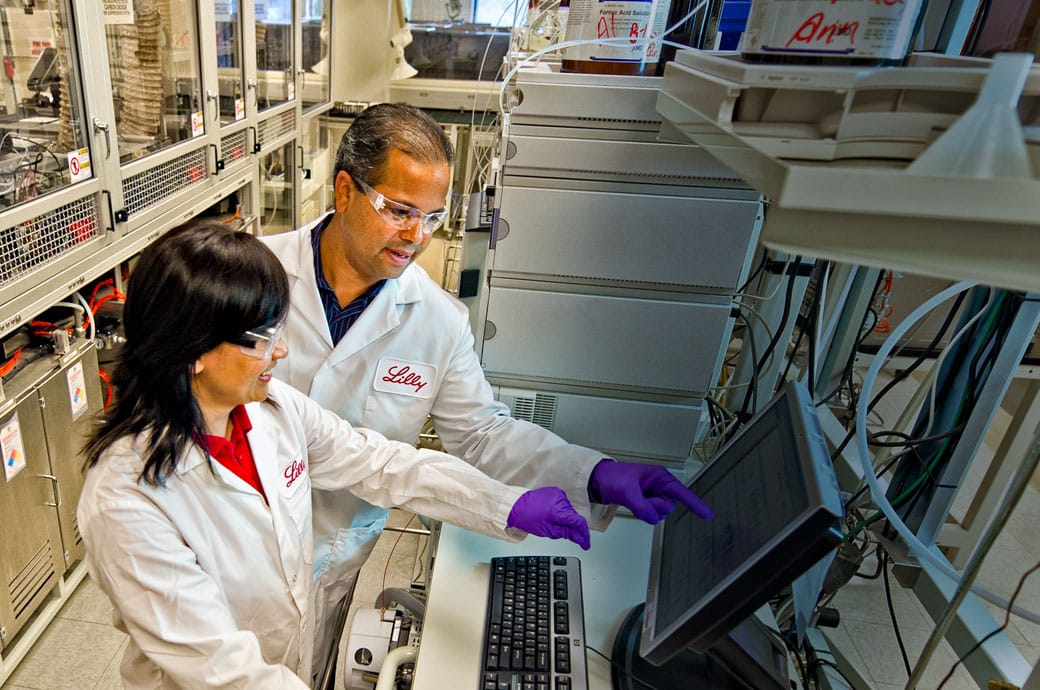 Elanco is a global research-based company that develops and delivers product and services to enhance animal health and production. We value innovation, both in scientific research and daily operations, and strive to cultivate a collaborative work environment for more than 7,000 employees worldwide. Founded in 1954, Elanco is a division of Lilly. Our worldwide headquarters and research facilities are in Greenfield, Indiana.
Job Title – QC Chemist
Requisition ID – 30094BR
Location – Augusta, Georgia, USA
Responsibilities –
The QC Chemist serves as a technical resource for the Chemistry laboratory.  The QC Chemist will own the Chemistry methods and equipment from a technical perspective in regards to the execution of the laboratory methods.  The Chemist will be knowledgeable of laboratory operations and provide guidance to technicians based on compliance requirements.  The Chemist will perform required root cause analysis for analytical investigations to ensure that appropriate actions are executed to prevent recurrence.  In addition, the Chemist will work to improve lab operations via continuous improvement projects.
Qualifications:
Bachelor's Degree in Biochemistry, Chemistry, or a related science degree
Two years of bench experience required.
Qualified candidates must be legally authorized to be employed in the United States. Lilly does not anticipate providing sponsorship for employment visa status (e.g., H-1B or TN status) for this employment position.
Additional Skills:
Intimate familiarity with instrumental analysis of protein samples (i.e., HPLC, IVD, SDS-PAGE, viscosity, particle size)
Computer skills (Excel, Word, SmartLab, Empower, LIMS).Method and/or equipment validation experience
Experience in protein manufacture, highly recommended.
Understanding of cGMP and other regulatory standards for Finished Pharmaceuticals and Active Pharmaceutical Ingredient (API)
Preference will be given to individuals with strong pharmaceutical industry experience.
Excellent communication and organization skills
Strong interpersonal and team building skills; desire and ability to work in a team environment
Must be able to follow detailed instructions as well as work in safe and responsible manner
Must be able to function responsibly and independently