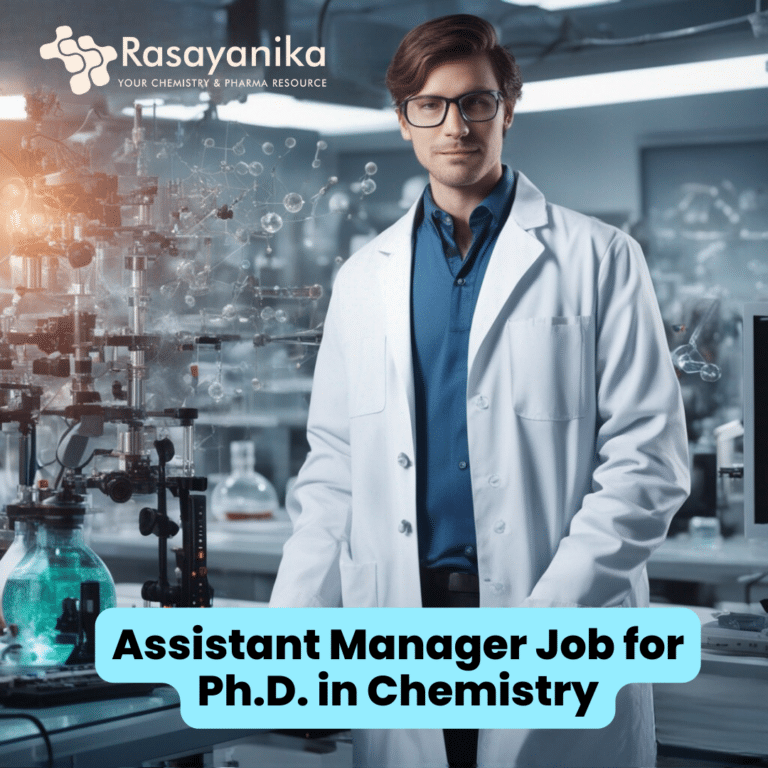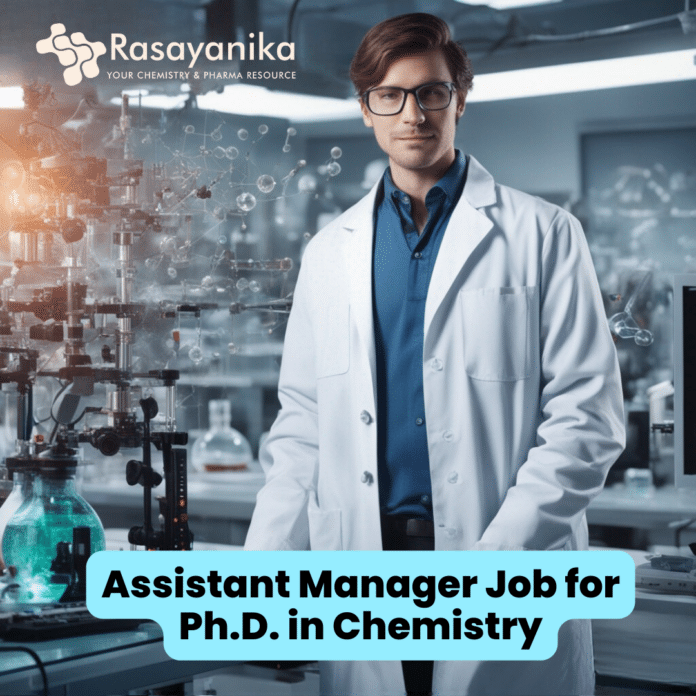 Klüber Lubrication Hiring P.hD Chemistry Candidates
Klüber Lubrication Hiring P.hD Chemistry Candidates for Assistant Manager Position. Interested Candidates can check out the details below and Apply Online.
Job title: Assistant Manager
Job Location: Mysore, India
Job Category: R&D (F/M/D)
Job Type: Full Time
Responsibilities
To perform day to day experiments, reporting and documentation
To manage R & D lab records and prepare lab reports
To co-ordinate with production team to scale up R&D batches
To co-ordinate with Quality Assurance team to finalize the product specification
To provide necessary support to Marketing Applications and sales team to enhance the sale of new products
To maintain and improve the established laboratory safety practices
To maintain R&D test equipment and its assets
To Support to sales and marketing to create value argumentation on existing and new products
To maintain a good housekeeping and safety practices
Ensure compliance to Freudenberg HSE policies, objectives, standards, directives & guidelines
To co-ordinate with all concerned on effective handling of customer complaints.
Support to production/process engineering team to improve first time yield.
To conduct relevant literature search and documentation of the same for future use
To explore local raw material sources and evaluate potentially suitable raw material in existing product formulations to effect cost reduction and import substitute.
Coordinate with Sales, Marketing Application, Production, Quality Control, Purchase and global teams in Germany.
Qualifications
P.hD., in Chemistry, Polymers, Oils and fats with 2 to 4 years of experience working in a Multi National Company.
Food technology background is desirable.
Here are five Possible interview questions along with sample answers for the Assistant Manager position at Klüber Lubrication Pvt. Ltd.:
1. Can you describe your experience in managing R&D lab records and preparing lab reports?
Sample Answer: In my previous role as a Research Scientist at XYZ Corporation, I was responsible for managing R&D lab records and preparing detailed lab reports. This involved meticulously documenting experimental procedures, results, and any deviations from the planned protocols. I ensured that the reports were clear, concise, and followed established standards for documentation. This attention to detail and commitment to accurate record-keeping allowed us to maintain a well-organized and compliant laboratory environment.
2. How do you approach the coordination of R&D activities with production and quality assurance teams to scale up R&D batches and finalize product specifications?
Sample Answer: Effective coordination is crucial in scaling up R&D batches and finalizing product specifications. I have experience in collaborating closely with production teams to ensure a smooth transition from the lab to large-scale production. This includes providing them with clear instructions, conducting feasibility studies, and addressing any challenges that may arise during scale-up. Additionally, I work closely with the Quality Assurance team to align product specifications with industry standards and customer requirements, ensuring that the final product meets the highest quality standards.
3. Can you provide an example of a situation where you supported marketing and sales teams in enhancing the sale of new products?
Sample Answer: Certainly, in my previous role, we developed a new lubrication product that had unique performance advantages in the market. To support the marketing and sales teams, I collaborated with them to create value arguments and product positioning strategies. This involved conducting product demonstrations, preparing technical documentation, and providing training to the sales force. As a result of our efforts, the sales team was well-equipped to effectively communicate the benefits of the new product to customers, leading to a significant increase in sales and market share.
4. How do you ensure laboratory safety practices and compliance with HSE policies in a research and development setting?
Sample Answer: Laboratory safety is a top priority in any R&D environment. I ensure safety by strictly adhering to established safety protocols and by promoting a culture of safety among team members. I conduct regular safety training sessions, safety audits, and maintain safety equipment. Additionally, I stay updated with Freudenberg HSE policies and guidelines, implementing them in our lab practices. Safety is non-negotiable, and my track record demonstrates a commitment to maintaining a safe and hazard-free work environment.
5. Could you discuss your experience with cost reduction efforts through evaluating local raw material sources and their potential use in product formulations?
Sample Answer: In a previous role, I successfully led an initiative to evaluate local raw material sources for our product formulations. By collaborating with the Purchase team, I identified potential cost-saving opportunities by sourcing locally available materials. Through careful evaluation and testing, we were able to find suitable substitutes for certain imported materials, resulting in substantial cost reductions without compromising product quality. This initiative demonstrated my ability to identify cost-effective solutions and adapt to changing market conditions.
Subscribe Rasayanika for more Chemistry and Pharma job updates.