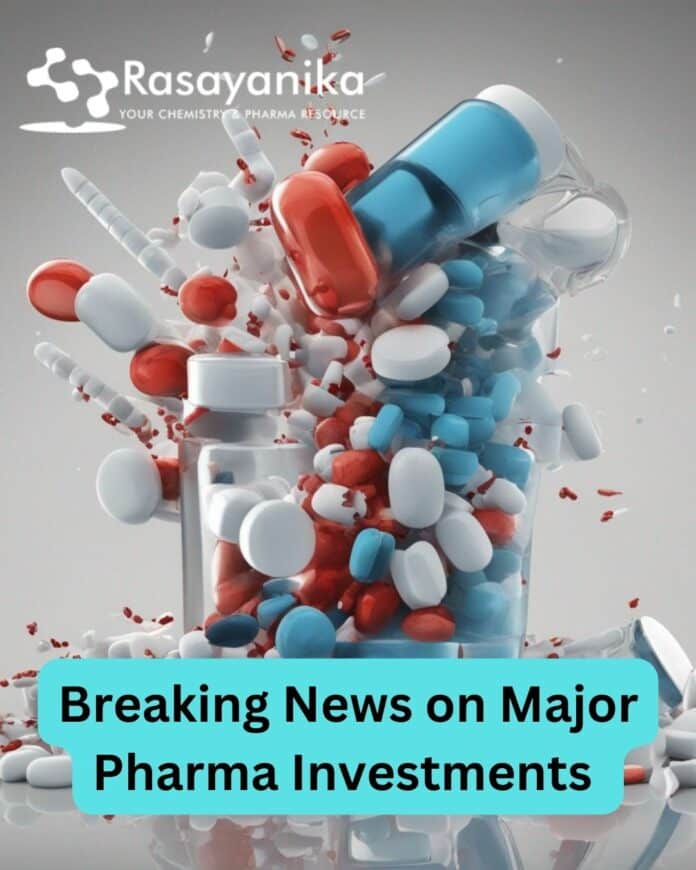 Gujarat, renowned as India's pharmaceutical hub, continues to be a magnet for substantial investments in the pharmaceutical sector. According to reliable sources within the state government, there has been a surge in applications for licenses for both greenfield and brownfield investments, amounting to an impressive sum of Rs 3,000 crore. The Gujarat Food and Drug Control Administration (FDCA) has been receiving these applications. Remarkably, the lion's share of this investment, amounting to Rs 2,200 crore, is anticipated to flow into Sanand.
Procter and Gamble India, a prominent consumer goods conglomerate, is poised to channel Rs 2,000 crore into the establishment of a personal healthcare manufacturing facility in Sanand. The facility will focus on producing psyllium husk-based products in the digestive and wellness segment. This strategic move marks P&G's significant investment in this segment within Gujarat, where it will join forces with its existing psyllium husk-based product manufacturing in the United States. The venture also encompasses the production of topical cough and cold products, with an additional investment of Rs 150 crore designated for products under the Vicks brand. The manufacturing of inhalers and vaporub, among other products, is planned at the facility, with licenses already applied for and land allocation
completed.
Beyond major players like P&G, Gujarat's pharmaceutical, healthcare, and wellness sectors are witnessing an uptick in investments from the Micro, Small, and Medium Enterprises (MSME) segment. Over the past three years, nearly 800 new units seeking to invest in Gujarat have received approval for licenses from the FDCA. This surge is notably visible in locations such as Valsad, Bharuch, Kadi, Vadodara, and Rajkot. These new establishments are set to contribute to the manufacturing of active pharmaceutical ingredients (APIs), pharmaceutical formulations, ayurvedic and allopathic drugs, and medical devices.
Entities like PI Industries and Omkar Chemical Industries are already in motion, having applied for environmental clearance to commence the construction of API and formulations manufacturing units within Gujarat's thriving pharmaceutical landscape.
Major Pharma Investments Major Pharma Investments Looking for latest chemistry and Pharma job openings, follow Rasayanika Facebook and Telegram and subscribe to our youtube channel for the latest updates on chemistry and Pharma job.