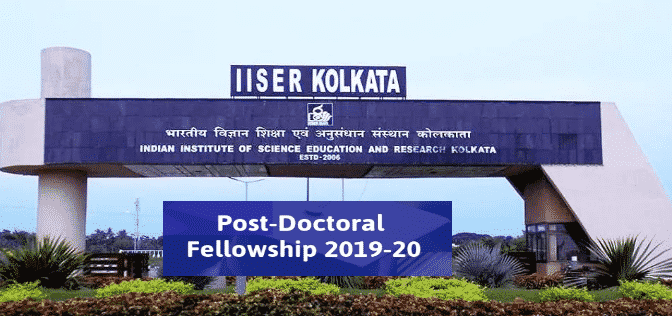 IISER Kolkata Phd Chemistry Post Doc, Salary up to 55,000/- per month
IISER Kolkata Phd Chemistry Post Doc, Salary up to 55,000/- per month. Phd Chemistry Post Doctoral Post vacancy @ IISER Kolkata. Post Doc Fellowship in sweet lab chemistry department @ IISER, Kolkata. Check out all the details on the same below:
Project Code: EMR/2017/003043
Project Title: Synthesis of the Complex Oligosaccharides Related to the O-antigens from E. coli O74, O145, and O156 with the Scope for Further Glycoconjugate and Vaccine Designing
Funding Agency: SERB
Coordinator /PI: Prof. Balaram Mukhopadhyay
Department: Department of Chemical Sciences (DCS)
Job Title: Post Doctoral Fellowship
No.of posts: 01
Qualifications: Ph.D. with at least THREE years experience in the field of Synthetic Carbohydrate
Chemistry. Particular knowledge of NMR, Mass spectrometer, Spectroscopic methods is desirable.
Job description: Synthesis and analytical assignments of complex oligosaccharides, development of novel methods for carbohydrate protecting group manipulations, design, and synthesis of glycoconjugates, glycodendrimers, and carbohydrate modified nanoparticles.
Age limit: Upper age limit: 35 years as on the day on which the application is made. The upper age
limit is relaxable up to 5 years in the case of candidates belonging to scheduled castes/tribes/OBC,
women and physically handicapped candidates.
Salary: Rs. 55,000/- per month consolidated (No HRA will be paid)
Application Procedure: Send application along with CV, two recommendation letters and cover
letter to [email protected]
Last Date To Apply: January 15, 2019