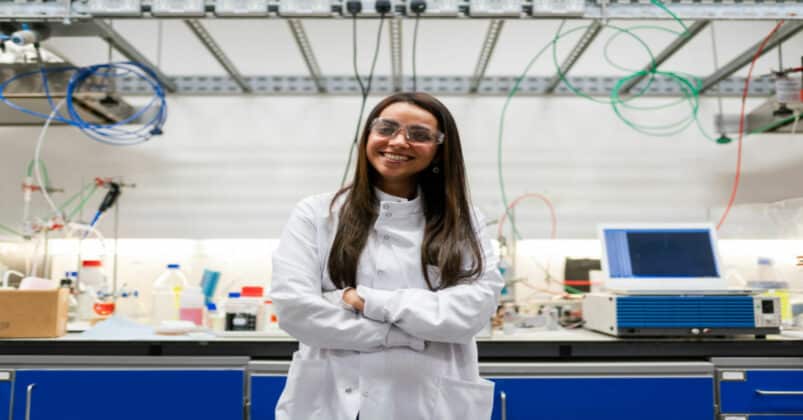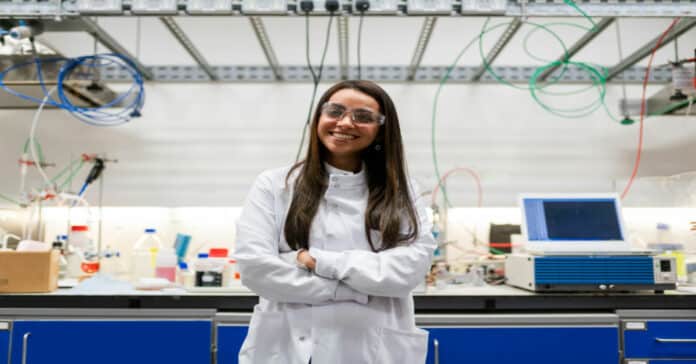 Shell Technology Data Engineer Vacancy – Chemical Engineering
If you are driven by a curious mindset, coupled with a passion for innovation and performance chemicals, this could be your opportunity to make your contribution to Shell's entry into the polycarbonates industry. You will play an important role in improving the quality of life of millions and contribute directly to Shell's bottom line.
Job Title: Process Data Engineer- Document Data Management
Location: Chennai – RMZ Millenia
Job Family Group: Technical Support Jobs
Worker Type: Regular
Eligibility Criteria:
University/Chemical Engineering.
Required 3 to 4+ yrs. post degree in engineering / technical jobs from one or more of the following:
Experience handling technical documentation in the Oil and Gas or related industry.
Experience working in an ERT or Computerized Maintenance Management Systems (CMMS) such as SAP/Blueprint.
Experience working in Engineering Document Management Systems (EDMS.) such as AIM-EDMS / ASSAI / AHA.
Experience in applying document management standards (such as Document Numbering schemes), metadata management, and working in an established document management workflow.
Technical Documentation Includes:
Project Drawings – IFR/IFC's
Level Sketches, P&IDs, PEFs, etc
Vendor/OEM Manuals
Equipment Diagrams
Preferred:
Experience in GSAP, AIM-EDMS, ASSAI, and Document Management systems is a big advantage
Experience in Engineering Projects as part of project controls team is an advantage.
Experience in Reporting and Analysis and use of tools such as MS Access, Advanced
Excel (VBA Coding), Spotfire, Power BI, and other similar tools is an advantage
Experience in Engineering Continuous Improvement practices, Failure Mode and Effects Analysis, Fault Tree Analysis, and Total Quality Management is an advantage.
Basic AutoCAD skills for minor document revision changes.
Behavioral Competencies:
Strong communication skills and a quick learner. Be a good team player. Ability to prioritize and ensure delivery of priorities for the area of responsibility. Flexible and adaptable to change, with a track record of demonstrating initiative, analytical capabilities, and problem-solving.
Job Purpose
Maintenance, assurance, technical support, and standardization of Shell's Upstream, IG, and Downstream assets technical data.
Document Management of an asset's technical drawings, vendor/OEM correspondences, procedures, and other engineering drawings.
Ability to understand technical drawings related to maintenance such as P&IDs, PEFS, PFD, SLD.
Background in Oil and Gas maintenance and operations is an advantage.
Business Dimensions
The role is expected to perform document management of technical data, procedures, and engineering drawings through functional mailbox management, metadata management, and high-level quality checks.
Principal Accountabilities
Work in CMMS (SAP) and AIM-EDMS (Doc Management tool) for Maintenance, assurance, technical support, and standardization of technical data and documents of the manufacturing sites, chemical plants, supply chain, and distribution locations. With support roles on-site engagement & technical & tools forums.
Analyze data and business processes which includes data cleansing, data mining and profiling, benchmarking, reporting projects for site-related equipment and maintenance-related activities.
Monitors functional mailbox for Document Turnovers on daily basis and prioritizes the completion of these document turnovers based on agreed criteria and in line with asset standards.
Understands data-related maintenance reports, equipment drawings, circuit diagrams, P&IDs, operation and maintenance manuals of OEMs for Downstream (Refineries and Chemical plants) operations. Understanding the functions of the various equipment's /instruments and knowledge of reading/ interpreting the engineering drawings (P&IDs, PEFS, PFDs) is an advantage.
Opens each drawing or document and performs quality check based on the Asset's Document Management standards – returns document turnovers to the originator that don't meet baseline quality standards. Sends required notifications and closes document turnover per instruction when complete.
Loads documents to AIM-EDMS adds metadata and links to FLOC per instruction.
Looks at opportunities to streamline processes in the future.
Key Challenges
Shift work following operating hours of the Downstream operation units across the globe.
Virtual working with key stakeholders for day to day operations
Effective initiative to identify and help resolve business and technical issues within areas of responsibility.
A self-starter and reliable deliverer, with good verbal and written skills in English.
Exposes the individual to all cultural backgrounds and organizational levels across the globe, across diverse time zones.
The role primarily involves remote support to the downstream operating units/sites in the drawing management & updates.
Job Knowledge, Skills & Experience
Educational background, qualifications, and experience typically required to perform the job
(Up to 750 characters)
Editors Note: Shell Technology Data Engineer Subscribe to Rasayanika for the latest chemistry and Pharma job openings, follow us on Facebook and Telegram and subscribe to our youtube channel for the latest updates on chemistry and Pharma jobs and much more.