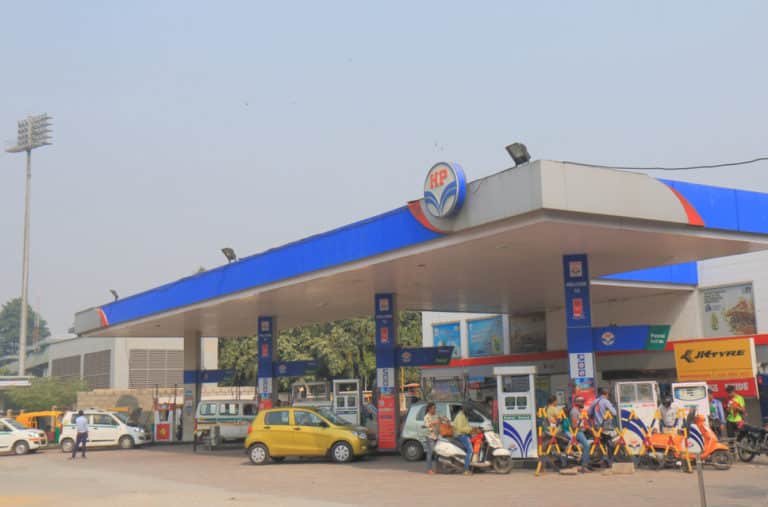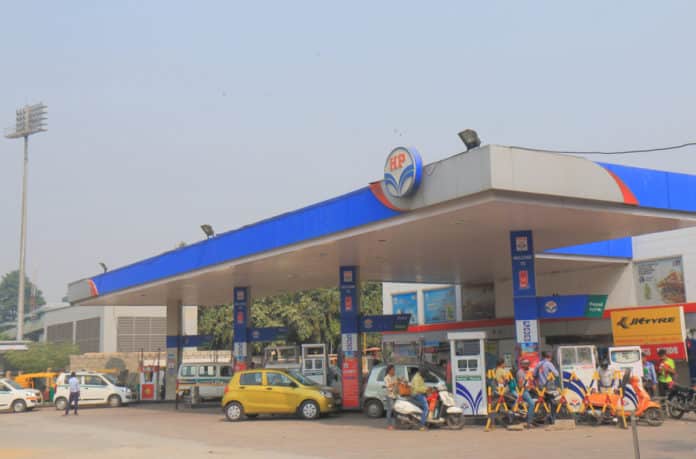 Govt Chemistry Analyst Jobs at Hindustan Petroleum Corporation Limited
Govt Chemistry Analyst Jobs, HPCL invites talented & motivated Indian nationals looking for exciting career opportunities in the energy sector and willing to contribute towards India's energy future by being part of our growth journey. Interested and eligible candidates can apply for the Analyst vacancies Online. Check out all the details on the same below:
Job Title: Lab Analyst
No.of posts: 12
Eligibility: B.Sc. Chemistry) with 60% Marks in Chemistry or M.Sc. (Chemistry)
1st class (60%).
Job Description:
Regularly carry out testing (analysis) of various samples of hydrocarbon (crude
oil, intermediate streams and final products), water and gases collected from Process
units in the refinery on round the clock basis in shift duties.
Samples' analysis shall be carried out as per specified/ standard test methods and Standard Operating Procedures (SOPs) of respecting test equipment/ apparatus.
Enter the test results in the LIMS software used in the laboratory. Prepare Standard Solutions of different strength
(Normality) for usage in the laboratory, carryout calibration of equipment/ apparatus and maintain records. Check the glassware/ equipment/ apparatus' condition, clean the apparatus before and after sample analysis and follow safety precautions. Check for the adequacy of stocks of consumables, chemicals, glassware etc. available in the laboratory and submit a report to Shift in charge.
Participate in refinery fire-fighting and mock drills as a first-line crew member during an emergency. Follow Work Instructions, Safe Work Practices (SWP) and report unsafe/ near miss conditions, if any.
Maintain Good Housekeeping in the workplace and overall laboratory. Participate in ISO 17025 & 14001 activities and ASTM Proficiency Test programs as and when required.
REMUNERATION PACKAGE ON COST TO THE COMPANY (CTC) BASIS :
Remuneration for all the above positions will be minimum Rs. 40000/- pm on Cost to Company Basis. Designation may vary depending on place of posting. CTC is for candidates posted in metro cities; and may vary for other locations. CTC includes deferred payments like post-retirement benefits. (PF, Gratuity and Superannuation Benefits).The CTC is under revision. Selected candidates will be on probation for a period of 9 months. Upon successful completion of the Probation period, they will be considered for confirmation subject to satisfactory performance during Probation period. The confirmation in service would also be
subject to verification of antecedents and verification of caste status certificate wherever applicable.
HOW TO APPLY :
Candidates are requested to read the complete instructions hereunder before proceeding to the application form.
1. The candidates need to apply online for the position. Login to www.hindustanpetroleum.com and click on Career Opportunities.
2. The relevant link is available for on line submission of application under 'Careers Opportunities' section on www.hpclcareers.com or www.hindustanpetroleum.com. Online submission of the application will be allowed on the website up to 30-09-2019 up to 2359 hrs. No other mean / mode of the application shall be accepted.
3. Candidate should keep scanned copy of latest passport size photo (in jpg / gif format less than 50 kb) ready before filling online application form.
4. Fill in the online form with all the relevant details. Upload scanned copy of your latest passport size photograph in the online application form.
5. Click Submit. You will get a system generated 12 Digit Application No. Please note that this application No. is important and will be required for all future references throughout the selection process. Take printout of the Online Application Form, affix recent passport size photograph, put signature at the space provided and keep safely for future reference.
6. Candidates are "NOT" required to submit hard copy of application form to HPCL. The details filled in the online application form will be considered final and no changes will be entertained w.r.t. personal/ any other details
SELECTION METHODOLOGY
Candidates fulfilling all of the above eligibility criteria for respective positions will be called for a written test / Computer Based Test comprising of General Aptitude Test and Technical / Professional Knowledge. The Written Test / CBT is likely to be conducted at 5 Centers. i.e., Mumbai, Vishakhapatnam, Kolkata, Chennai & Delhi. However, HPCL reserves the right to cancel or add any Center. Candidates may be called for written test at any centre other than his choice. Candidates qualifying in the Written Test /CBT will be called for Skill
Test, in order of the category-wise and position wise merit list (as per cut – off marks decided by HPCL). Skill test shall be of "qualifying nature" only. The candidates qualifying Skill Test will have to appear for pre-employment medical examination. Reference for a medical examination does not mean final selection.
GENERAL INSTRUCTIONS :
1. Only Indian Nationals are eligible to apply.
2. The last date for reckoning age and all other eligibility criteria will be considered as of 01-09-2019
3. The candidates must have an active e-mail id and mobile number, which must remain valid for at least next one year. All future communication with the candidates will take place through registered email id only.
4. The candidates should have the relevant documents like percentage of marks obtained in the qualifying examination, caste/sub-caste certificate, date of issue, name of issuing authority, state of origin, etc. readily available with them before they commence the application process.
5. The OBC candidates who belong to "Creamy Layer" are not entitled for concession admissible to OBC-NC candidates and such candidates will have to indicate their category as Unreserved (UR).
6. Local candidates are encouraged to utilize the recruitment opportunity since the vacancies are based in Visakhapatnam.
7. Candidates presently employed in Government Departments/ PSUs/ Autonomous Bodies will be required to submit NOC from competent authority of their current employer at the time of Skill Test. In case of failure to produce the NOC from the current employer at the time of Skill Test, the candidate will not be permitted to appear for the Skill Test.
8. Candidates need to apply for only one post as the written test for all the positions will be conducted on the same date and at the same time in all the test centers.
9. Candidates not found to be meeting the prescribed eligibility criteria shall be rejected at any stage of the selection process.
10. Candidates are not required to send printout of application or any other documents in hard copy to HPCL. Written test/Skill Test Call Letter will not be sent to candidates in hard copy. Candidates will be required to download the same from HPCL website www.hindustanpetroleum.com. Various intimations, schedules/ dates can be accessed through HPCL website.
11. Mere issuance of written test/Skill Test call letter or reference for medical examination will not imply final selection of candidate, which may please be noted.
Important Dates:
Commencement of online application 01-09-2019
Last date of online application 30-09-2019
View Main Notification
Editor's Note: Govt Chemistry Analyst Jobs, 20+Govt Job Opening.Analyst Officer. Quality Control Officer job opening 2019 at HPCL, HPCL Job opening 2019. Subscribe to Rasayanika for latest job openings.
Upload your CV to Rasayanika Talent Pool