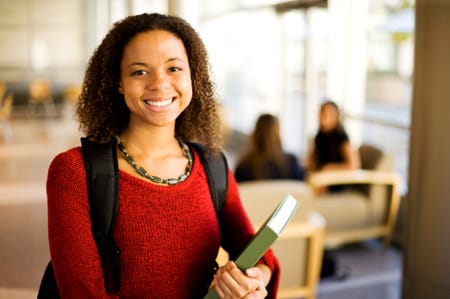 IMPRS-CPQM Announces Admission in Chemistry Research Project
IMPRS-CPQM Announces Admission in Chemistry Research Project. Opportunity awaits for PhD chemistry candidates @ IMPRS-CPQM. Check out all the details for the same below:
Eligibility:
highly motivated PhD students who have a record of excellence in their previous studies. Most of our incoming students will have Masters or MPhys degrees as part of their entry qualification. Applications from candidates with excellent Bachelor degrees will also be considered for some projects involving St Andrews supervisors. If you join IMPRS-CPQM holding a Bachelor degree, you will do extra graduate courses to take you to the equivalent Masters level.
How To Apply:
If you are interested in the projects offered by IMPRS-CPQM and would like to join us to work in a stimulating research environment, we invite you to apply for admission into our research school. Candidates from any country can apply for admission to IMPRS-CPQM. Gender balance is an important issue for us, and we particularly welcome applications from female candidates.
Application Procedure:
Please use our online form to apply for a position at IMPRS-CPQM. In addition to the information requested in the form, we also ask you to upload the following documents:
a cover letter describing your motivation for applying to IMPRS-CPQM and a statement discussing the projects you are most interested in (if you have priorities regarding the selected projects, please discuss them in the cover letter),
a CV with a complete description of your academic career,
a transcript of courses taken and grades obtained,
if you would like to submit further documents in support of your applications, you can do so via our online form as well.
Please make sure to have these documents ready as separate pdf files when you start the online application procedure as you cannot save the data entered into the online form.
Selection procedure:
Written applications will be considered by the supervisors of the projects applied for, and by a team selected from PIs at the participating institutions. Short-listed candidates will be invited for interview, either by Skype, in person or both, depending on circumstances.
Most of the IMPRS places will be allocated in a workshop in Dresden which we organise after each annual call for applications. The selection workshop for the current recruitment cycle will take place in mid-February 2019 (exact dates to be determined). If we receive applications of prospective IMPRS students at a time which makes a participation in the next workshop inconvenient, we will find other ways to give the applicants an opportunity to present themselves.
Once the selection procedure is completed, we intend to give feedback to the applicants as quickly as possible.
Last Date To Apply: 30 November 2018.