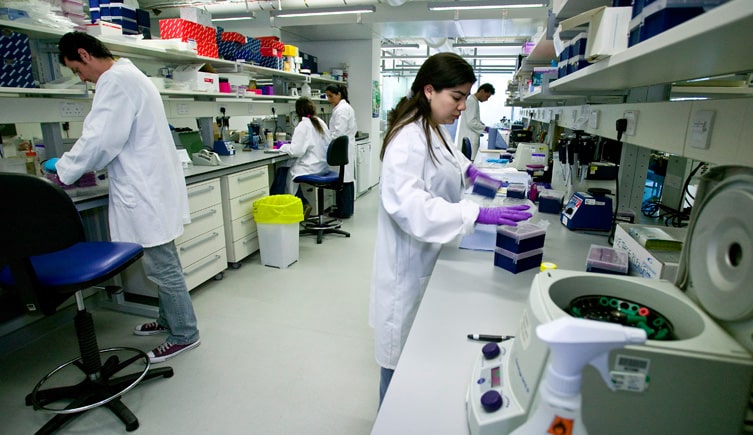 Asst. R&D Manager Position Vacant @ Unilever
Unilever is recruiting for r&d jobs. Research & Development career opportunity at Unilever. Unilever is hiring for research jobs as per the details that have been given below:
Job Title:    Asst. R&D Manager
Job Number : 180000UD
Location : India-Maharashtra-Mumbai-Mumbai HURC
Job Description:
The Skin Cleansing strategy consists of marketing a distinct set of brands covering key consumer needs through superior technology and innovation to achieve sustained growth ahead of competition at the lowest possible cost with Speed to Market, while keeping focus on Sustainable and Smart innovations.
"Global platforms design centre" is responsible for design of big brands like Rexona, Radox, Pears, and several other important local jewels across global. Also, R&D hub for NEW BRANDS with focused benefit areas including responsible for Lever Ayush (Masterbrand/Multicategory) Design globally.
R & D is expected to play a pivotal role in strengthening Skin Cleansing by designing & developing consumer centric innovative products.
Unilever recognises Packaging as an important part of the product mix. Not only does it fulfil a very important functional role, to contain, protect and inform, but also as the first "touchpoint" with the consumer, it must engage the consumer, reflecting the brand proposition, and delivering a delightful experience.
To ensure the robustness and technical performance of new packaging, before it is placed in the market, involves both design and technical innovation in packaging.
Working closely with other Unilever functions as part of a cross-functional team, the Sr. Packaging Engineer will support Packaging Manager with the co-ordination of packaging development projects, and can lead assigned projects as packaging work stream leader by developing and executing testing plans for primary and secondary packaging, ensuring packaging is "fit for purpose" compatible with SC, Formulation, Unilever Policy, Consumer and Brand needs and legislation. Testing plans can include laboratory tests (at Unilever, at our convertors, and at 3rd party labs), factory trials, and distribution trials. The jobholder is expected to maximise the use of design tools and deliver projects using Unilever project tools (IPM, Functional Excellence in IPM, 1U Packaging Process).
In addition to planning and executing a range of comprehensive technical validation tests, the job holder is expected to interpret results, prepare reports and communicate results/recommendations to the multifunctional project team to deliver the packaging activities.
This position will interface with Brand Development, Supply Chain, Procurement, Product development, Processing, CTI, CMI, and Packaging Suppliers, in order to drive consumer focused innovative and optimised packaging solutions.
Job Summary:
Deliver packaging which not only meets the required quality and technical standards, but also delights the consumer, sustainable/ recyclable/biodegradable packaging and builds brand love, through using Unilever's Packaging Excellence best practices.
Liaise with packaging converters and material suppliers in the development of packaging components /flexible structures.
Work on bringing out the product claim through packaging tools.
Manage assigned primary and secondary packaging projects, with minimal guidance, working with Brand
Development and the cross-functional project team, ensuring packaging is fit for purpose to meet the packaging brief, and delivered on time, in full
Evaluate and qualify packaging components for their project portfolio using both established protocols, and where appropriate, design new ones
To manage good technical data records – project data, specifications, test results
Where relevant, to deliver, as a member of a cross-functional project team, solutions to agreed projects, on time in full
Identify and implement potential cost saving activities across the category packaging portfolio
Prepare and develop supplier technical briefs where required, working closely with suppliers
To interface with other functions in support of project delivery (e.g. brand development, supply chain, procurement)
To develop and test packaging in accordance with the One Unilever Packaging Process (1UPP)
To comply with the Unilever Code of Business Principles and all Safety, Health and Environment (SHE) and Quality Assurance (QA) policies, including the support of product claims, risk management
Qualifications:
KEY REQUIREMENTS
The candidate should have working knowledge of key packaging technology areas, development processes, functional specification management with decent knowledge of the manufacturing processes, packaging machinery interface, understanding supplier capability.
Experience (Profile and Years)
More than 2-3 years of experience in Rigid & Flexible Packaging for FMCG.
Qualification
Post Graduation in Packaging Technology, BTech/MTech in Packaging Technology, Polymer or Chemical technology.
End Date : Apr-20-2018