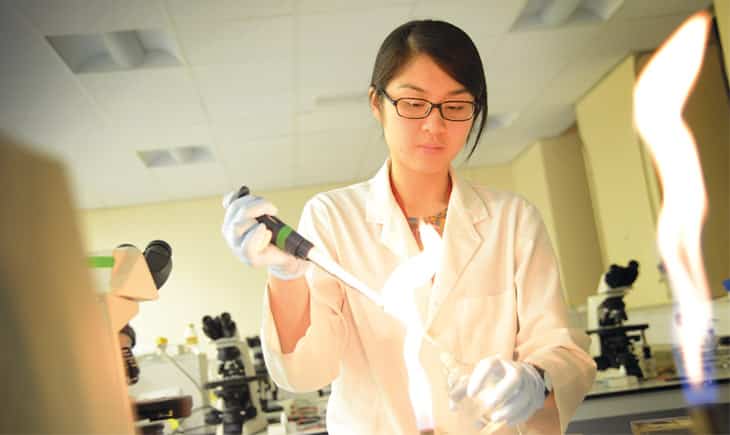 National Institute Of Immunology
Aruna Asaf Ali Marg
New Delhi-110067
The National Institute of Immunology (NII) is committed to advanced research addressing the basic mechanisms involved in body's defence to identify modalities for manipulation of the immune system to provide protection against diseases and understand mechanisms that can be used to target disease processes for intervention.
Job Title : Junior Research Fellow (Project) (One position only)
No.of.Posts : 01
Project Title : "An understanding into difference of the stimulation of GTPase activity and product formation between human guanylate binding protein-1 and -2" funded by DBT
Principal Investigator : Dr. Apurba Kumar Sau, SS-VI (Immunoendocrinology Laboratory) ([email protected])
Emolument: Rs. 25,000/- per month plus 30% HRA (As per DST OM dated 21.10.2014)
Qualifications: M.Sc in Life/Chemical Sciences or M. Tech in Life Sciences with NET or equivalent degree, as per DST OM dated 21.10.2014.
Job Description: Should have experience in Molecular Biology, Biochemistry, Biophysics.
How to Apply:
1. CANDIDATE MAY FILL UP APPLICATION FORM IN THE PRECRIBED FORMAT ALONG WITH NECESSARY DOCUMENTS FOR VERIFICATION.
2. APPLICATIONS FORMS CONTAINING INCOMPLETE INFORMATION SHALL NOT BE ENTERTAINED.
3. DATE OF PASSING THE EXAMINATIONS MUST BE INDICATED CLEARLY.
4. ONLY REGISTERED CANDIDATES WILL BE INTERVIEWED.
5. NO TA/DA WILL BE PAID FOR ATTENDING THE INTERVIEW.
Walk-In Details:
Date of Interview – 16th March, 2018 (Friday)
Registration Time – 9.30 AM to 10.00 AM
Time of Interview – 10:00 AM Onwards