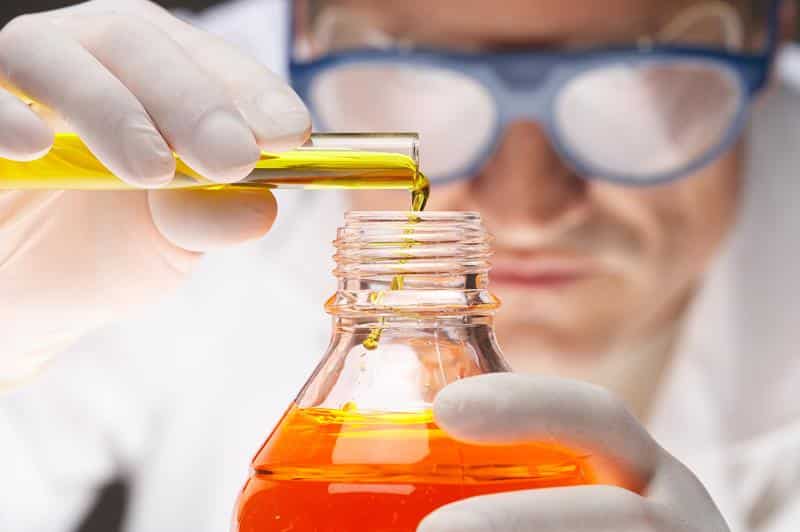 Syngenta
Syngenta is a leading agriculture company helping to improve global food security by enabling millions of farmers to make better use of available resources. Through world class science and innovative crop solutions, our 28,000 people in over 90 countries are working to transform how crops are grown.  We are committed to rescuing land from degradation, enhancing biodiversity and revitalizing rural communities. In Syngenta, we recognize that diversity and inclusion is important to our business, we embrace the unique perspective and capabilities of our employees, which will help us continue to drive innovation and achieve our business goals. Our culture enables us to create an environment of involvement, respect and connection with the communities where we operate – benefitting individual employees and the company.
Job Title:    Research Associate
Req ID : 1800623
Age Limit: 22 to 30 years
Primary Location : IND-Goa-Ilhas
Job Description:
Role Purpose
Carry out the synthesis of new chemical entities for biological evaluation as crop protection agents as directed by their team leader
Accountabilities
To deliver compounds by carrying out multi-step syntheses of organic compounds which are obtained in high purity for testing as crop protection agents
To apply new learnings in chemistry/technique in order to solve synthetic or scale up problems
To use relevant analytical methods to interpret results with the help of line manager
To record and report research results and laboratory protocols accurately and in real time
Work to agreed Syngenta standards with respect to quality and HSE
To utilise the available resources such as the laboratory infrastructure chemicals responsibly
To actively participate in discussions in project meetings
To actively seek opportunities to work innovatively
Qualifications: 
Essential Knowledge & Experience:
Critical knowledge
Excellent experimental skills as evidenced by independent project work
Ability to plan and organise work to achieve a high level of productivity and to meet important deadlines.
Experience with the use of hard-copy and computer-based chemical information systems
Good knowledge of written and spoken English
Critical Skills
Good written and verbal communication skills, ability to record and report scientific results in a clear manner, ability to work in cross cultural environment.
SYNGENTA COMPETENCIES
Other Behaviors Critical for the role:
Team-Orientation
Demonstrate personal commitment to the team
Value and use individual differences and talents
Results-Orientation
Work tenaciously to deliver agreed goals
Self-discipline to achieve results
Communication
Ensure structure and clarity in both verbal and written messages
Provide timely communications and feedback to Team Leaders and other team members
Learning ability
Ability to quickly learn experimental techniques and underlying chemistry principle
Critical Success Factors and Key Challenges
To deliver highest quality results in optimum time
To maintain highest standards of HSE
Self motivation
Educational qualifications:
MSc in Chemistry preferably Organic chemistry