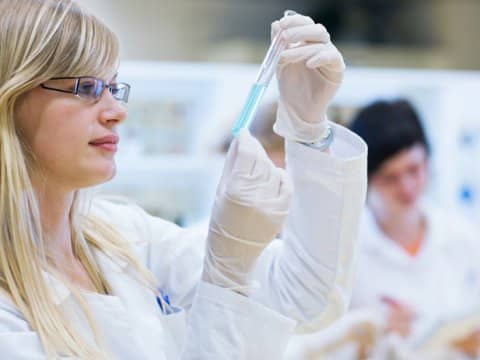 Freshers MSc Chemistry Research Job @ Unilever | Associate Post Available
Unilever 
No matter who you are, or where in the world you are, the chances are that our products are a familiar part of your daily routine.
Every day, around the world, people reach for Unilever products. Our brands are trusted everywhere and, by listening to the people who buy them, we've grown into one of the world's most successful consumer goods companies. In fact, 150 million times a day, someone somewhere chooses a Unilever product.
Look in your fridge, or on the bathroom shelf, and you're bound to see one of our well-known brands. We create, market and distribute the products that people choose to feed their families and keep themselves and their homes clean and fresh.
Job Title:    Sr Research Associate
Job Description:
Understanding stain-substrate interactions
Leveraging these insights towards development of new solution approaches for stain removal
Assessment of benefits through standard test methods
Analytical and measurements to support various workstreams
Job Summary
Candidate is able to apply/develop analytical and visualization techniques to develop insights on stain-substrate interactions
She/He is able to work with a team to co-create new solution approaches for stain removal
She/He is able to develop expertise in formulating powders and carrying out standard appraisal test to evaluated benefits
She/He is expected to use appropriate literature / patent / competition / supplier searches related to the projects and report scientific and technical findings in the form of internal research reports.
She/He is expected to build leading edge capability in the area of Stain Forensics (over a period of time).
She/He is expected to embrace the Digital & MIF WoW (eg. Structured Data Capture, High Throughput Experiments)
Qualifications: 
Education –  M. Sc Chemistry with First class in all subjects
Background/Experience – Good fundamentals in chemistry, Good computer skills (Windows), proficient with MS word, excel, power point.
Soft skills – Team worker, Multi-tasking, Excellent communication and writing skills, Creative, Ability to analyse data and provide logical conclusions, document in the form of research report, present work in the relevant forums to team members/scientific audience. In addition the candidate should be able to generate and develop creative ideas.
Experience – 0 to 4 years, preferably in analytical chemistry.