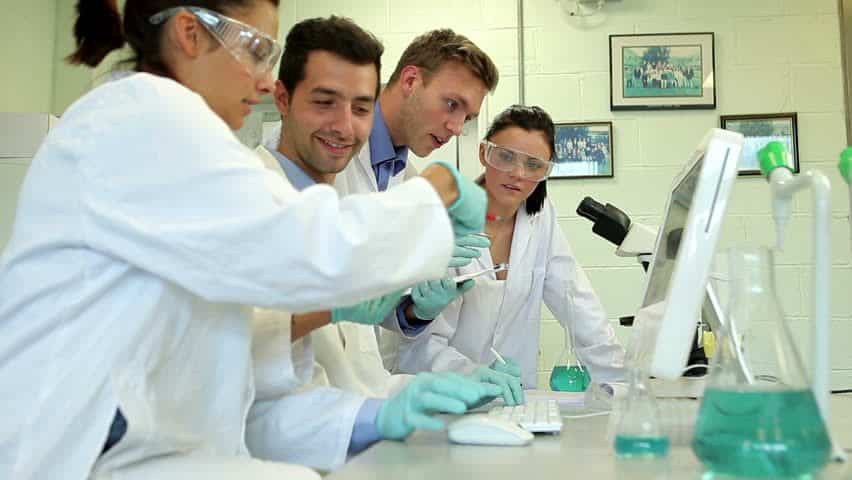 Recruitment Drive for Discovery Chemistry @ Syngene International | 20 Openings
Incorporated in the year 1994, Syngene International is one of India's premier contract research and manufacturing organizations in providing customized service. Our services encompasses all across discovery chain: early stage discovery, process development, cGMP manufacturing and formulation development both in the small molecule and novel biologics area. Based in Bangalore, Karnataka, the Company is situated in a 90 acre Special Economic Zone with over 100000 sq. mt of built up facilities.
Walk-in Drive for Discovery Chemistry @ Hyderabad on 20th August 2016
Post Title: Research Associate/Senior Research Associate/Associate Scientist
Job Description:
Perform synthetic chemistry reactions, purification of the compounds by column chromatography, crystallization, re-crystallization techniques, preparative TLC and operating lab equipment's
Ensure that the samples generated during the course of synthesis are given for analysis, record subsequent results obtained and ensure samples are packed appropriately for shipment
Record observations of experiment/reaction, results, utilization of resources and other activities related to the reaction in the laboratory or e-notebook
Ensure that instrument / equipment are calibrated, undergone preventive maintenance and kept clean before use
Ensure that they know the MSDS of the chemicals they are handling and aware of emergency response procedures in case of accidental spillage, leakage or fire and ensure proper waste segregation as per EHS norms.
Desired Profile:
Sound knowledge of Microbiology: Basic and Applied
Knowledge of working in food/consumer care Microbiology
Innovative thinking and adaptation to changing priorities
Excellent Communication Skills: Written and Verbal
Qualification: M.Sc. Chemistry
Experience: 1-8 years
No. of Openings: 20
Location: Bengaluru/Bangalore
How To Apply:
Interested candidates can attend Walk-in Interview
Date: 20th August, 2016
Time: 9 am Onwards (Registrations – 8:30 AM to 10 AM)
Venue: Hotel Minerva Grand, Sarojini Devi Road, Secunderabad, Telangana