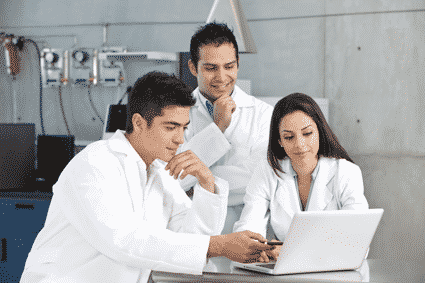 Delhi government has established Delhi Healthcare Corporation Limited (DHCL), a public limited company, under the Department of Health and Family Welfare of Government of National Capital Territory of Delhi (GNCTD). DHCL is mandated to provide administrative support services to health facilities of Delhi Govt. including procurement and ensuring availability of drugs, consumables, equipment, setting up and running of laboratory services, management of outsourced hospital services, smooth running of Aam Aadmi Mohalla clinics, technology services etc. ). DHCL will provide these services by setting up four Strategic Business Units (SBU) Procurement & Supply Chain Management Services, Hospital Management Services, Aam Aadmi Mohalla Clinic (AAMC) Management Services and Information Technology Services.
Post Code: DHCLP5
Job Title: Assistant Manager – Procurement Drugs
Number of Vacancies: Five
Tenure: Three years
Qualification and Experience:
Post Graduate or Graduate degree in Pharmacy/Biotech/BioEngineering/Clinical Technology/Chemical Engg./ Biochemical/Pharma Mgmt is mandatory from a recognized University/Institute. 2 year of demonstrated knowledge and experience in Procurement of drugs & related supplies desirable
Job Responsibility: 
1. Responsible for Procurement of drugs & related supplies, Forecasting and assessing demand, Vendor and contract management and related issues. Monitor daily stock levels, logistics performance and update replenishment or reorder plan to Govt. hospitals.
2. Establish & monitor
procurement related Key Performance Indicators and benchmarks. Use these indicators to drive procurement related process improvements.
3. Preparing different categories of Tender documents (including RFIs / RFQs) by taking ownership on providing technical assistance also to post tender activities until handing over and completion Setting up of delivery plan & schedule all activities in line with Hospitals requirement.
4. Undertake other assignments, which may be assigned from time to time.
Age Limit: 35 years
Monthly Remuneration Range: Rs. 50,000/-
How To Apply: Undertakings should submit their applications through proper channel with vigilance clearance and ACRs for the last three years. However to avoid delay advance copy may be submitted. The application should be submitted in prescribed format to [email protected], Name of the post & post code applied should be mentioned in the subject of email.
Information for interview and other aspects related to the selection process will be provided through website www.health.delhigovt.nic.in/ and intimated through email to selected candidates.
Note: A separate application should be submitted if applying for more than one category of post along with the documents etc.
Deadline: 31 August 2016.