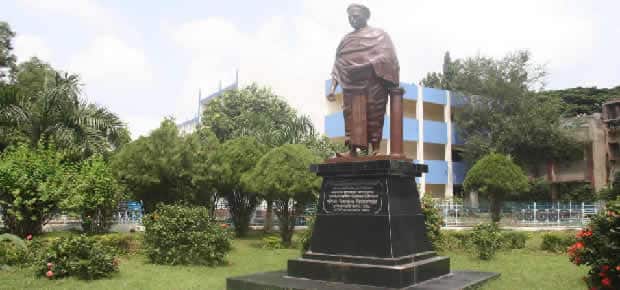 Vidyasagar University, named after one of the most illustrious sons of Bengal as well as one of the doyens of Indian Renaissance. The idea of founding a University in the district was mooted by the various organizations. The Committee was also of the opinion that the new University would develop on the lines suited to the needs of this backward area.
Job Title: RA/SRF/JRF
Funding Agency: CSIR
Project Title: "INVESTIGATIONS ON THE ROLE OF IONIC LIQUIDS ON THE PHYSICOCHEMICAL CHARACTERISTICS AND TOXICOLOGICAL CONSEQUENCES OF HYBRID VESICLES"
PI: Prof. Amiya Kumar Panda.
Duration: Till the end of the project.
Essential qualification, Age and Fellowship: as per CSIR norms.
How to Apply:
Interested candidates may apply to the following address with their biodata and supportive documents. The biodata should reach to Prof. Amiya Kumar Panda, Department of Chemistry and Chemical Technology, Vidyasagar University, Midnapore – 721 102
Deadline: 28 October, 2016.